Story Progress
Back to home
Indo-Pak Bilateral Series: Ball Is In BCCI's Court, Says PCB Chief Najam Sethi
Pakistan Cricket Board chief Najam Sethi feels that resumption of bilateral Indo-Pak cricketing ties is solely dependant on India's will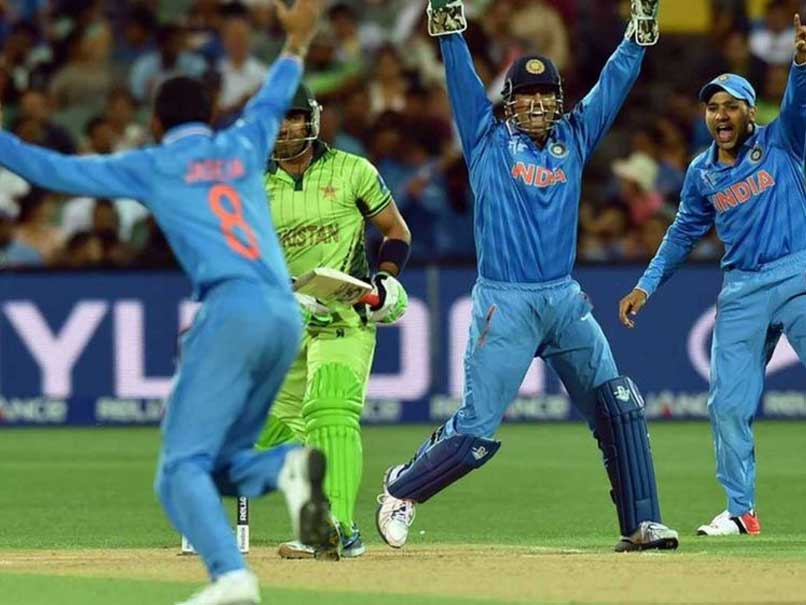 India has refused to play bilateral cricket with Pakistan since 2008
© AFP
Highlights
A three-member ICC panel will hear the claim in October

India has refused to play bilateral cricket with Pakistan since 2008

The PCB has sought USD 70 million in compensation claim against India
Pakistan Cricket Board chief Najam Sethi feels that resumption of bilateral Indo-Pak cricketing ties is solely dependant on India's will. The prevailing socio-political relations between the two neighbouring nations and security situations has brought bilateral series to a grinding halt. The BCCI can only go ahead and play a bilateral series only if the Central government permits. Right now, the two countries only play in multi-team events like 50-over World Cup, Champions Trophy, World T20 or Asia Cup. "Firstly, the two sides need to play each other for the sake of the people of the sub-continent. Secondly, the ball is in the BCCI's court. That's it. We hope sooner than later better sense will prevail and the two sides can get back to playing good cricket again," Sethi told PTI during an interaction.
"My sense is that all this is a melting pot and at some stage or the other, we will have to have a good resolution."
The PCB has sought USD 70 million in compensation claim against India for refusing to play a bilateral series, violating a 2014 memorandum of understanding under which the two were to play six bilateral series between 2015 and 2023.
A three-member ICC panel will hear the claim in October.
"I'm not at liberty to discuss the issue as per orders of the tribunal. There's going to be no comments on that issue. Those are the orders of the tribunal."
As per the newly drafted FTP, India have slots for Pakistan series, but it won't happen till the clearance comes from the Indian government.
"Our position is that we are okay with what's been allocated right now but this is subject to the decision of the tribunal. Because, obviously it's a case that's still pending and our currently is subject to whatever resolution that finally finds.
"See, right now India has not slotted Pakistan into any of the matches. Our position is that whatever we sign right now is going to be subject to the decision of the tribunal. If the tribunal holds in our favour then the FTP will have to be changed to accordingly."
The PCB chairman also felt that media should play a proactive role in resumption of cricket between the two countries as there has been just one bilateral tour since 2008, when Pakistan visited India to play two Twenty20s and three ODIs in December 2012 and January 2013.
"I'm just surprised that there's not sufficient media pressure here in India for resumption of cricketing ties between India and Pakistan. I am sure the people of the two countries want to see cricket between the two countries. There's a lot of goodwill on both sides so let's hope that the issue can be resolved in the interest of the fans. There's no rough weather between the two Boards. There's no problem at all," Sethi said in an assuring tone.
Pakistan star all-rounder Shahid Afridi recently has predicted that the hugely popular Pakistan Super League would become bigger leaving "behind" the cash-rich Indian Premier League.
Sethi did not wish to comment on Afridi's statement but said they are trying their best to bring PSL back home.
"It's unfortunate that given a situation -- a hangover from the past (2009 terrorist attack) we are still unable to play all our matches. But we are taking (small steps) to bring PSL back to Pakistan, as we are hoping that bilateral cricket will also come back to Pakistan.
"PSL is very popular at home. It receives the highest possible ratings ever in the history of Pakistan TV and broadcast medium. Our effort is to bring PSL to Pakistan so that we can play all our matches at home.
Sethi, who is also the chairman of the Asian Cricket Council, said there's a ray of hope as the 2018 Emerging Teams' Asia Cup will be co-hosted by Pakistan and Sri Lanka.
"Another important step in this direction is that the ACC has just agreed that the Emerging Asia Cup will be played partly in Pakistan and partly in Sri Lanka. Absolutely, we are just hoping that everything returns to normalcy between India and Pakistan," he said.
Players behaviour will be one of the agenda in the five-day ICC meeting that got underway yesterday.
Sethi said PCB takes a very dim view of cheating of any form -- ball tampering or match fixing -- and ICC should take stringent measures.
Promoted
"Cheating of any sort should be looked down upon. Strict measures should be taken to punish those indulging in cheating. Match-fixing, spot-fixing, ball-tampering are all instances of cheating. We should have very strict punishments for these. Therefore now the ICC should be taking strong measures against it.
"The current PCB takes a very very dim view of any cheating, match-fixing and spot-fixing. We have already punished two or three players very severely. We take a very strong view. I hope and expect all other Boards will also strong view of such instances."
Topics mentioned in this article