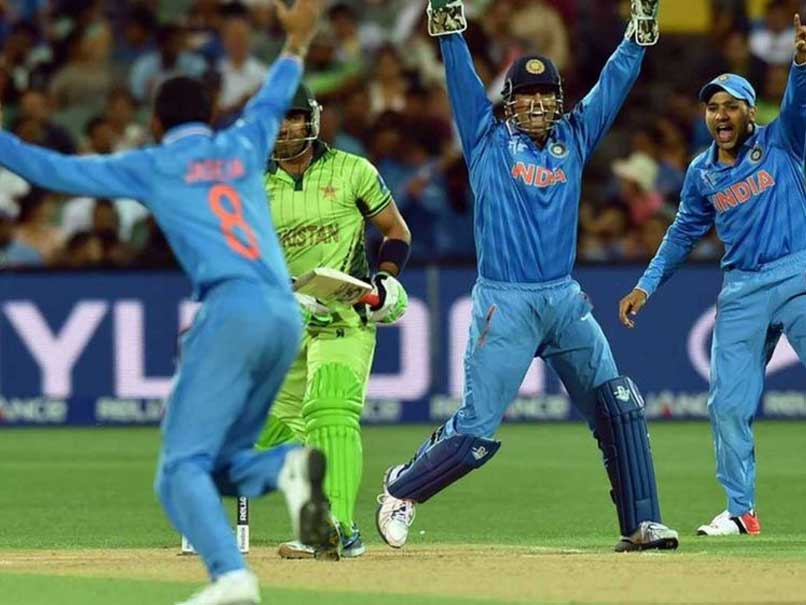 The PCB is seeking 70 million dollars in compensation from the BCCI
© AFP
With the dispute between India and Pakistan's cricket bodies showing no signs of ending, the International Cricket Council (ICC) has set up a dispute resolution panel to hear the Pakistan Cricket Board's compensation claim against India for not playing a bilateral series. Pakistani cricket authorities say their Indian counterparts, the Board of Control for Cricket in India (BCCI) have violated a 2014 Memorandum of Understanding under which the two were to play six bilateral series between 2015 and 2023.
The PCB is seeking 70 million dollars in compensation. It initiated dispute resolution proceedings against the BCCI)at the ICC in November last year.
A three-member panel will hear the claim later this year, the sport's world governing body said in a statement on Tuesday.
"The hearing will take place in Dubai from 1-3 October and the decision of the Dispute Panel shall be non-appealable" and binding on both Pakistan and India, the ICC said.
The BCCI refused to play two series against Pakistan in 2015 and 2017, saying it did not have permission from the Indian government.
India-Pakistan ties, including sports and cultural contacts, plummeted after the 2008 militant attacks in Mumbai.
There has been just one bilateral tour since, when Pakistan visited India to play two Twenty20s and three one-day internationals in December 2012 and January 2013.
They have, however, continued to play each other in multinational events like the World Cup.
(With AFP inputs)