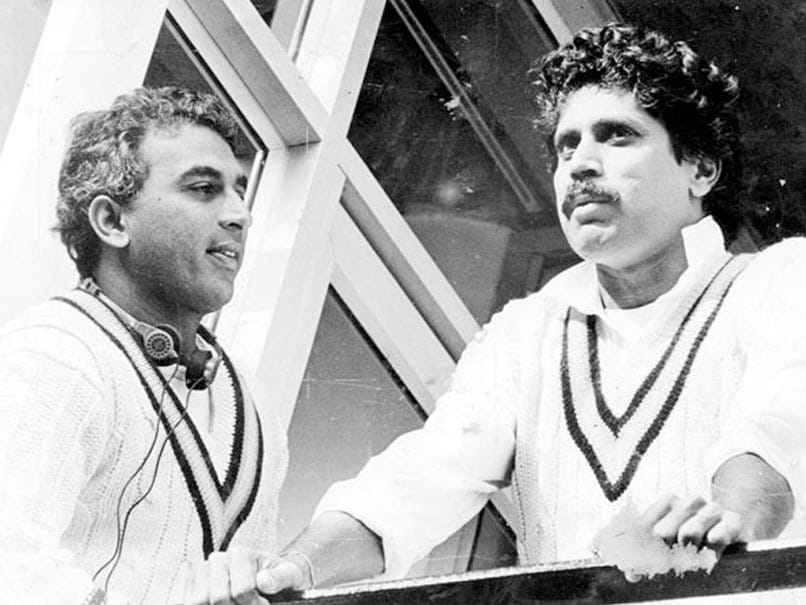 Gavaskar and Dev found themselves in the midst of a shocking controversy.
© Mid-Day
Sunil Grover and Kapil Sharma are in the news for the wrong reasons as of now. Back in 1984, another famous Sunil and Kapil duo -- Gavaskar and Dev -- found themselves in the midst of a shocking controversy.
In what can be considered incomprehensible, India's greatest all-rounder Kapil Dev was dropped for the 1984 Kolkata Test match against England. Apparently, Kapil was axed as a reprimand for playing an irresponsible stroke in the second Test of the series at Delhi.
Having won the first Test match at Wankhede in Mumbai, the Feroz Shah Kotla match seemed to be heading for a draw. India had overcome the 111-run first innings deficit and were 207 for four with only over a session to go.
Sandeep Patil, however, holed out and Kapil Dev also played a rash shot. India lost their last six wickets for 28 runs, and England clinched victory against all odds. Gavaskar was said to be livid with the strokes played by both Patil and Kapil.
The selectors, then headed by Chandu Borde, met with captain Sunil Gavaskar to choose the team for the next match, and it was decided that both Kapil and Patil must be dropped. On coming to know of the same, Kapil apparently alleged Gavaskar was responsible for his omission. The skipper, on the other hand, claimed he had been late for the selection committee meeting and did not say a word.
In the aftermath of the controversy, then BCCI President, NKP Salve, asked both players to resolve their differences. The crowd at Kolkata clearly weren't happy with Kapil's axing, and chanted 'No Kapil, No Test' and even pelted Gavaskar with rotten vegetables and fruits. The then Indian skipper vowed he would never play there again, and did not when India took on Pakistan at the Eden Gardens in 1986-87.
As the years have passed by, both Kapil and Gavaskar have buried the hatchet, and have only praise for each other these days. Last year, Gavaskar again clarified over the issue, denying that he had any role in the axing of the legend in 1984. He stated that, till date, a captain has no say in selection committee meetings.
(Except for the headline, this story has not been edited by NDTV staff and is published from a syndicated feed.)