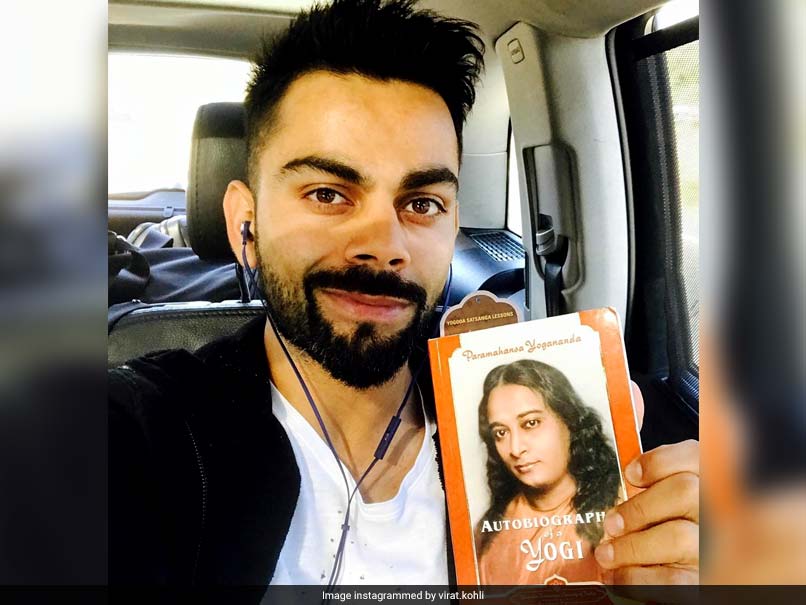 Virat Kohli credited his success to an autobiography titled, "Autobiography of a Yogi'
© Virat Kohli/Instagram
The Indian captain, Virat Kohli has been in tremendous form off late, notching up centuries at will. Only recently, Kohli became the only player to score double centuries in four consecutive series, surpassing the great Donald Bradman and former India captain Rahul Dravid. The Delhi-born took to social media on Saturday and shared the reason behind his brilliant success in the recent past. Kohli credited a book titled, 'Autobiography of a Yogi' by Paramahansa Yogananda as one of the reasons behind his rise as a batsman and a cricketer.
Kohli urged the people of the country to read the book and wrote on Instagram, "I love this book. A must read for all those who are brave enough to let their thoughts and ideologies be challenged. The understanding and implementation of the knowledge in this book will change your whole perspective and life. Believe in the divine and keep marching on doing good deeds #onelove #begrateful #helponeanother."
Earlier, Kohli's coach Rajkumar Sharma had shared a lot of things that transformed the 28-year-old batsman from a talented player to a great player. Talking about his success, in a recent interview with CricketNext, Sharma said, "Kohli once told me, if I don't set the benchmark as captain, who else will? Even as the world looks on in wonder, I know the boy behind the man. He used to gorge on butter chicken, rolls and all sorts of fast food. But today, it finds no place in his diet.
"In fact, he is so particular about his diet, that even when he comes over to my place, he won't have packaged juices. You either give him fresh fruit juice or you don't. Carbs are a strict no-no and there are no binge days in his routine anymore," he revealed.