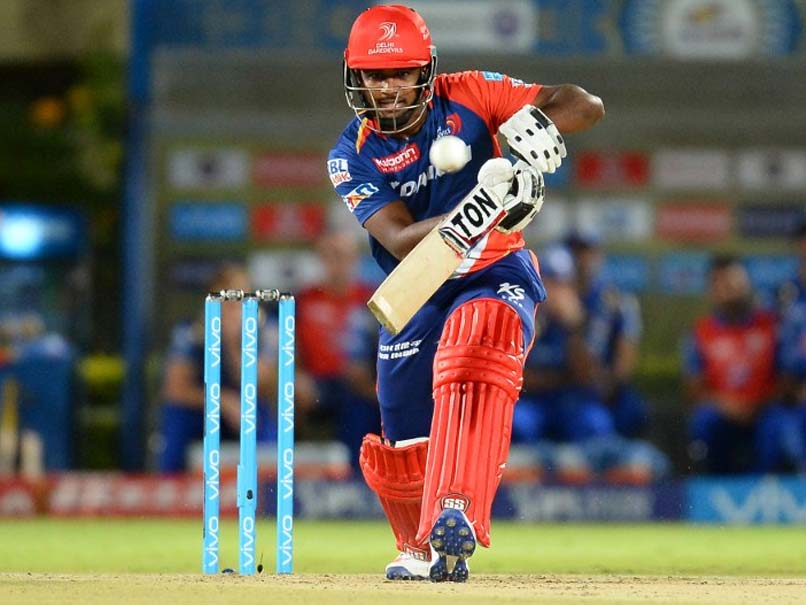 Sanju Samson was selected for the first warm-up game against England but failed with the bat.
© AFP
The Kerala Cricket Association (KCA) let off star cricketer Sanju Samson with a warning for his alleged misconduct during a Ranji Trophy match with a rider that his father Viswanadh will not be allowed to "interfere with his son's cricketing activities".
Sanju had left the team dressing room in the middle of a Ranji match and then refused to apologise. Things turned from bad to worse after his father Viswanadh allegedly abused former KCA secretary TC Matthew.
This led to Sanju being dropped from Kerala's Ranji cricket team on disciplinary grounds.
The matter was placed before an inquiry committee and the report was submitted to Central Council which let off Samson with a stern warning after both father and son tendered an unconditional apology.
"We had a central committee meeting on Sunday. Sanju is an emerging star and youngsters in Kerala follow him. We told him in no uncertain terms that his behaviour was unacceptable. He has tendered apology. Also we have told him that his father should not be seen during training sessions.
"He (father) used to accompany him for training and would be near ground. We don't want him to interfere in Sanju's cricketing activities. A pushy parent sets a bad example and also it creates problems for other team members," newly appointed secretary Jayesh told PTI on Thursday.
Sanju was picked for the first warm-up game against England but failed to fire with the bat
(With inputs from PTI)