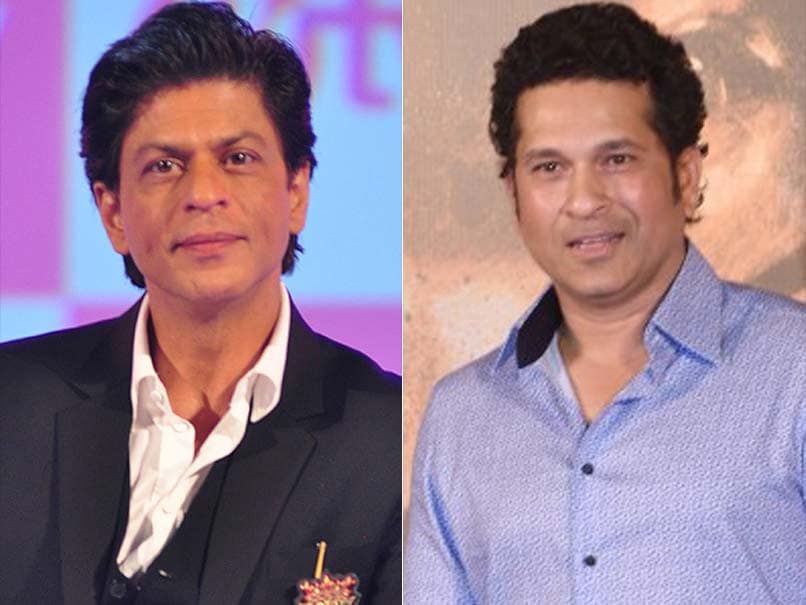 Shah Rukh Khan's tweet to Sachin Tendulkar made the cricket legend philosophical.
© NDTV/AFP
The much-awaited film on Sachin Tendulkar's life has all excited. While celebrities and sportspersons have been wishing the cricketing legend, Bollywood superstar Shah Rukh Khan joined the list on Wednesday and even managed to get a philosophical response. 'Sachin: A Billion Dreams' will release worldwide on May 26 and have already garnered a lot of attention on social media. So have numerous good wishes from prominent people to Sachin Tendulkar. However, it was SRK's good luck post that stood out
I believed, when u did well I would 2 & when u didn't, I will fail. Like a billion others I miss my guiding lite. ATB for the film," Shah Rukh tweeted.
Tendulkar, who rarely shows his emotions, gave a glimpse of his philosophical side while responding to the gesture of the popular actor.
In reply, Tendulkar tagged Shah Rukh's post and replied: "Zindagi me haar na hoti to koi kabhi jeet ta nahi aur kuch seekhta bhi nahi. Touched by your words like a billion others, love u @iamsrk :-)".
Among the other notable personalities to have wished Tendulkar include Rajnikanth, Madhuri Dixit-Nene and Shreya Ghosal.