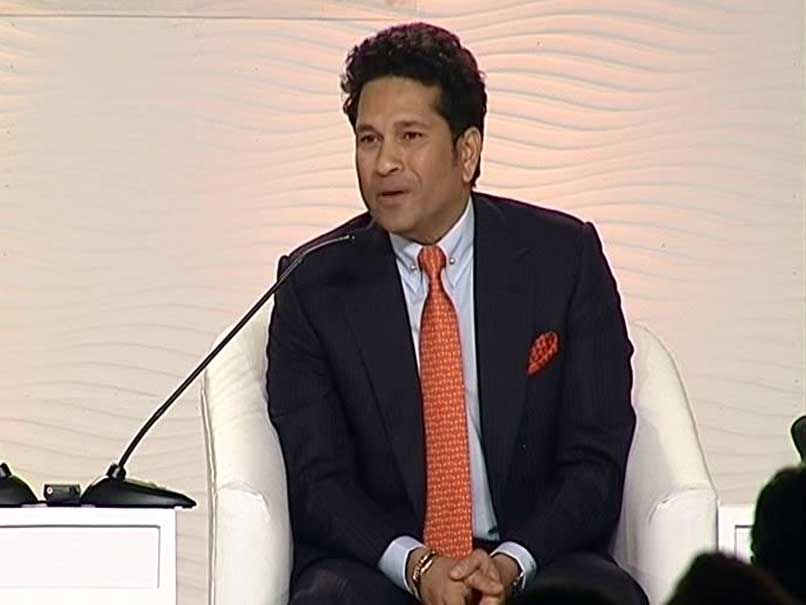 Sachin Tendulkar revealed the release date of his biographical film.
© NDTV
Master Blaster Sachin Tendulkar continues to rule the hearts of India's cricket-loving public despite his retirement from the game in 2013. While Virat Kohli has taken over as the unquestioned batting king, Tendulkar continues to hold a special place in Indian cricket. On Monday, the former India captain made a surprise announcement on Twitter, as he revealed the release date of his biographical film 'Sachin: A Billion Dreams'. Fans of the batting legend can watch his life story on celluloid on May 26, 2017.
The answer to the question that everyone's asking me is here. Mark your calendars and save the date. @SachinTheFilm releases 26.05.17 pic.twitter.com/aS0FGNjGKY

— sachin tendulkar (@sachin_rt) February 13, 2017
The first poster of the film was launched in April 2016. The film will revolve around the rise of Sachin Tendulkar. Real-life footage of Tendulkar playing cricket have been used in the film.
Tendulkar, aged 16, first played for India in 1989 against Pakistan. The right-hander ended his international career with hundred hundreds, shattering and setting multiple batting records.
Of late, several films have been produced on the lives of some of India's greatest athletes. Some of them include Milkha Singh, MC Mary Kom and Mahendra Singh Dhoni. However, the buzz around Tendulkar's film suggests that he will keep up his tradition of breaking records and 'Sachin: A Billion Dreams' promises to be a sure-shot hit at the box-office.