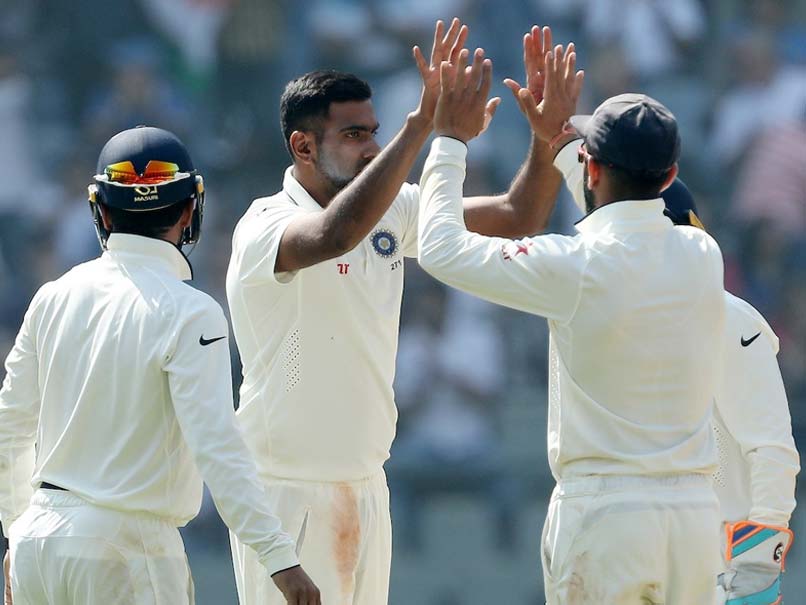 Ravichandran Ashwin powered India to the top of ICC's Test team rankings in 2016.
© BCCI
One of cricket's most renowned coaches, Dav Whatmore on Wednesday predicted that Australia will have their task cut out in the upcoming tour of India and called off-spinning all-rounder Ravichandran Ashwin as one of the most valuable cricketers in the world.
"For a start Australia have their best T20 team. Certainly it's a huge test coming to India, particularly in the recent times when you got incredible levels of skill and self belief.
"You got a wonderful Test match team. A new captain as well and everybody is supporting each other. Australia have their work cut out," Whatmore told reporters.
About Ashwin, he said, "he is one of the most valuable players in the world. Not just with the ball but he can make a 100 at no. 6. He is a very smart boy. Comes from Tamil Nadu and is an engineer. What an asset to have. Virat Kohli must be really happy to have him. (Muttiah) Muralitharan was absolutely world class (but) he didn't bat as well as Ashwin could do."
Regarding next month's tour and the challenges facing Australia, Whatmore, who coached Sri Lanka to a World Cup win in 1996, said he was not concerned with the team picking four spinners rather than packing it with fast bowlers.
"Not really because when you know even Shane Warne may not have got the number of wickets people expect; that's a difficult area to measure when you have a leg-spinner in the team the confidence that it gives to everybody else they begin to measure that but it does make the difference when you have good experienced players.
"They don't have (Glenn) McGrath or Warne, who have 1000 wickets between them, now. And they now come to India. Batsmen play spin well in Australia. But playing spin here is a totally different kettle of fish," Whatmore said. He also spoke about the progress fast bowling made in India in recent years.
"Fast bowlers (earlier) would get the ball dirty and give it to the spinners. Now there are some really good pace bowlers and swing bowlers, especially Bhuvneshwar Kumar and others.
"I know that there is real effort to support pace bowling over the years and now we have got neutral venues as well in first class cricket. So you can't be making special surfaces for your team and that has its advantages too," he said.
(With inputs from PTI)