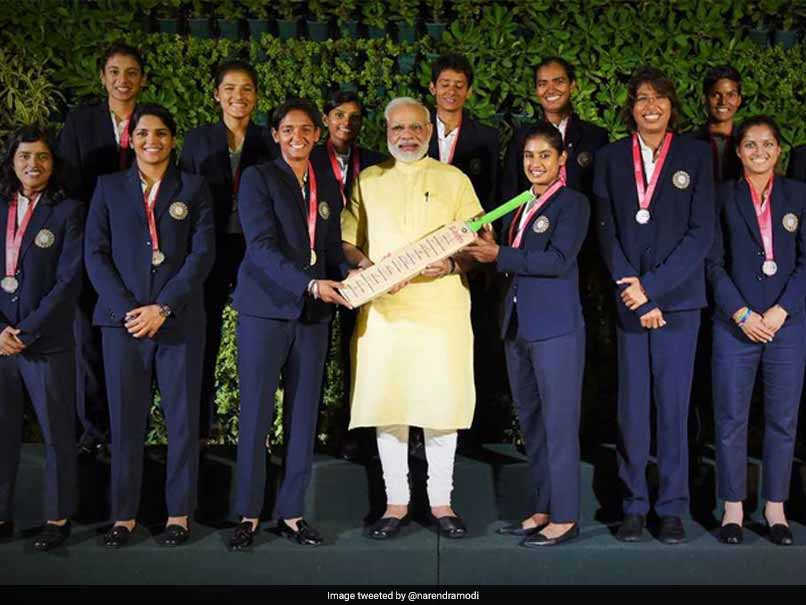 Mithali Raj was named captain of the Women's World Cup 2017 by the ICC
© Twitter
Indian women's cricket team captain Mithali Raj on Monday said Prime Minister Narendra Modi tweeting about the players was a moment of pride for all of them. Speaking at NDTV's Youth For Change in the national capital, Mithali added that the team had never witnessed such support, not just from the general public but also from the country's top leadership, before. Mithali led India to the final of the World Cup, where they lost to England by 9 runs in a thrilling encounter. It was Mithali's second appearance at the World Cup final. She was chosen as the captain of the Women's World Cup 2017 team by the International Cricket Council (ICC).
Mithali's best knock came in the virtual quarter-final against New Zealand in Derby, when she scored 109 to steer her side into the semi-finals with a 186-run victory. Her other notable scores in the tournament were 71 against England in the tournament opener in Derby, 46 against the West Indies in Taunton, 53 against Sri Lanka in Derby and 69 against Australia in Bristol.
#NDTVYouthForChange | @M_Raj03 on the World Cup journey

Stream Live: https://t.co/Fbzw6mR9Q5 and https://t.co/QV4m2vmiIZ pic.twitter.com/f8e0E2yWWm

— NDTV (@ndtv) August 28, 2017
Mithali also added that the team's sterling display at the World Cup will help shape the future of women's cricket in the country.
Fast bowler and veteran member of the women's team Jhulan Gowsami earlier said there was a lot of pressure on Mithali, but now every member of the team has been taking up the responsibility to perform at the highest level.
Jhulan added her biggest dream was to win a World Cup and that she would like to accomplish that at Women's T20 World Cup next year.