Story Progress
Back to home
Pakistan Cricketer Umar Akmal Makes Shocking Revelation: 'Coach Mickey Arthur Abused Me'
The incident happened in front of Inzamam-ul Haq and Mushtaq Ahmed, alleges Umar Akmal.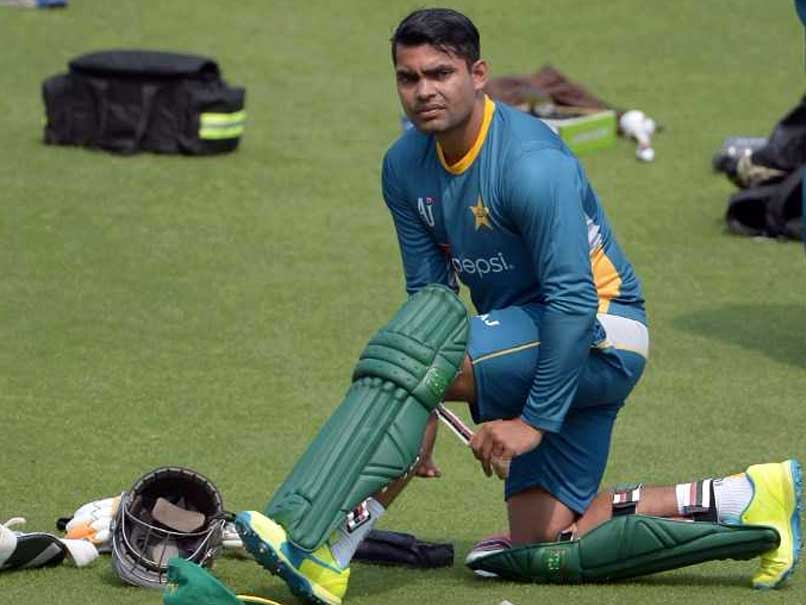 In July, Umar Akmal was omitted from PCB's list of players that received national contracts
© AFP
Highlights
Umar Akmal claims he was abused by coach Mickey Arthur

The incident allegedly took place at the NCA in Lahore

Umar Akmal did not play CT 2017 as he failed fitness test
Pakistan cricketer Umar Akmal has made a shocking revelation and claimed that national coach, Mickey Arthur, used 'poor language' and then abused him at the National Cricket Academy in Lahore. The right-handed batsman said that former captain Inzamam-ul Haq and former leg spinner Mushtaq Ahmed were both witness to the incident. Meanwhile, according to a Pakistan Cricket Board (PCB) spokesperson, a show-cause notice is set to be issued to Akmal for breaching the terms of contract and clauses for players by speaking to the media on the issue.
The incident between Akmal and Arthur is said to have taken place when the former reached the academy for training. The batsman had returned from England following a rehabilitation programme for a knee problem.
In July, Akmal was omitted from PCB's list of players that received national contracts.
"I stand by what I told the media earlier today. Mickey Arthur used first poor language and then abused me. Inzamam bhai and Mushtaq bhai (Ahmed) are both witness to this incident at the NCA," Akmal told PTI on Wednesday.
Akmal said that while he had informed batting coach Grant Flower for his need to practice at the academy, he was turned away because he was not a centrally contracted played any more.
"When I reached there first Grant and then our physio, Grant Luden refused to accommodate me saying they were only working with the centrally contracted players. I then went to Mickey and he told he was instructed only to work with the contracted players," said the right-hander.
"He then told me go and speak to Inzamam and Mushtaq. I went to them and spoke to them. They explained things to me about my status and reminded me I had failed the fitness test several times. They advised me to listen to what was being said to me. I said okay and then they told me go and talk to Mickey again," Akmal recalled.
"First he told me what I was doing at the academy. He then told me I should go and play club cricket. And then he used poor and abusive language. I can tolerate anything but I don't think anyone has the right to use such language," he added.
Meanwhile, a PCB spokesman told PTI that a show-cause notice would be issued to Akmal for not taking the board's permission before speaking to the media.
"He is not a centrally contracted player but he is still bound by clauses governing players even one year after his contract expires. He can't speak to the media without first seeking permission from the board," he said.
On the other hand, Akmal has said that he went to the media only because of the 'bad language' used by Arthur and hoped that the PCB would look into the matter.
"I want to know that after I was dropped for the West Indies tour did I complain or blame anyone? I admitted I needed to work harder on my fitness and game.
"When I was sent back from the Champions Trophy which was a humiliating experience for me I didn't say anything or speak in the media. I only admitted I needed to improve my fitness and I had to do better.
"I went to England for rehabilitation and remained positive. But today I went to the media because the head coach used bad language and he has no right to do this with any player and I want the PCB to look into this."
Promoted
Akmal has played has played in 16 Tests, 116 ODIs and 82 T20Is for Pakistan.
(With PTI Inputs)
Topics mentioned in this article