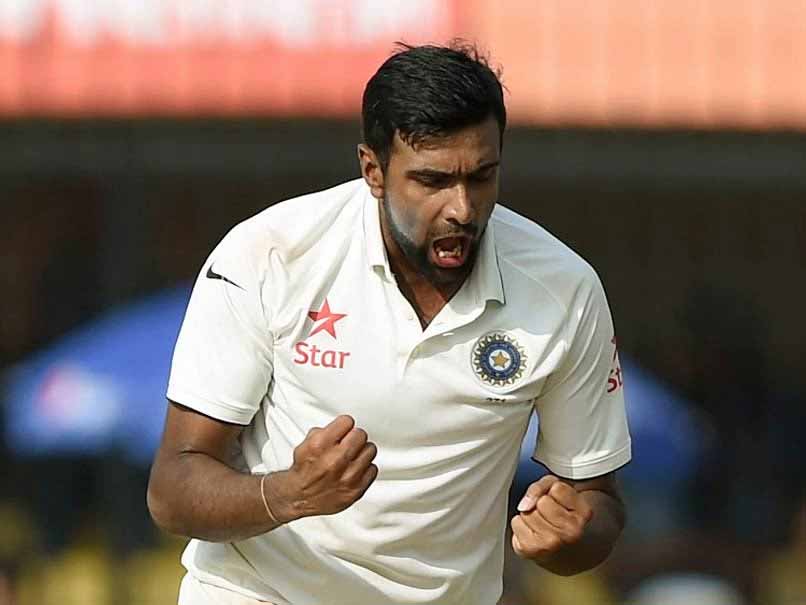 Muttiah Muralitharan dubbed Ravichandran Ashwin as a 'smart cricketer'.
© AFP
Legendary spinner and Sri Lankan great Muttiah Muralitharan heaped praise on India's Ravichandran Ashwin, saying that the off-spinner has improved a lot in recent times. Muralitharan, who holds the record for most Test wickets, also called Ashwin a 'smart cricketer'. Ashwin was included in the 16-member Indian cricket squad for the three-Test series against Sri Lanka starting July 26. Virat Kohli-led India are set to play 3 Tests, 5 ODIs and one T20I against Sri Lanka during the long series. The three Test matches will be played at Galle, Colombo and Kandy, respectively.
"Ashwin has improved a lot in the recent past. He played really well in the recent matches. He has the experience and talent to showcase his skills in the upcoming ones. In fact, according to me, he is a smart cricketer. Looking forward to see his performance," Muralitharan said.
Muralitharan also showed his desire to return to the Indian Premier League team Chennai Super Kings (CSK), who will be returning to the league after a two-year suspension.
The Board of Control for Cricket in India (BCCI) on Friday welcomed the two IPL franchises - Chennai Super Kings and Rajasthan Royals (RR) - back into the league. CSK and RR have completed their two-year suspension imposed on them by the Supreme Court-appointed Justice (Retd.) Lodha Committee and can now participate in the cash-rich league.
On being asked about the return of Chennai Super Kings to the IPL fold, Murali said, "I have been associated with the team for quite a long time. But in the near future, if I again get an opportunity to work with CSK, I will enthusiastically do it,' he said.
To a question as to why spinners were doing better when compared to the pacers, the spin wizard said, "Spinners always have a lot of opportunity in cricket. But to be honest, the world has a lot of highly talented spinners which is the actual reason."
Muralitharan also spoke about the performance of the Sri Lankan cricket team, saying his country's performances in recent times were not very good.
"I am happy that the present Sri Lankan team is absolutely new. But I can notice the team is slacking a bit in overall performance these days. They should solve all their problems themselves and build on the reputation of the team. The retirement of Kumar Sangakkara, Mahela Jayawardene and myself both from Test and ODI cricket has weakened the team but they need to move on," he said.
(With PTI Inputs)