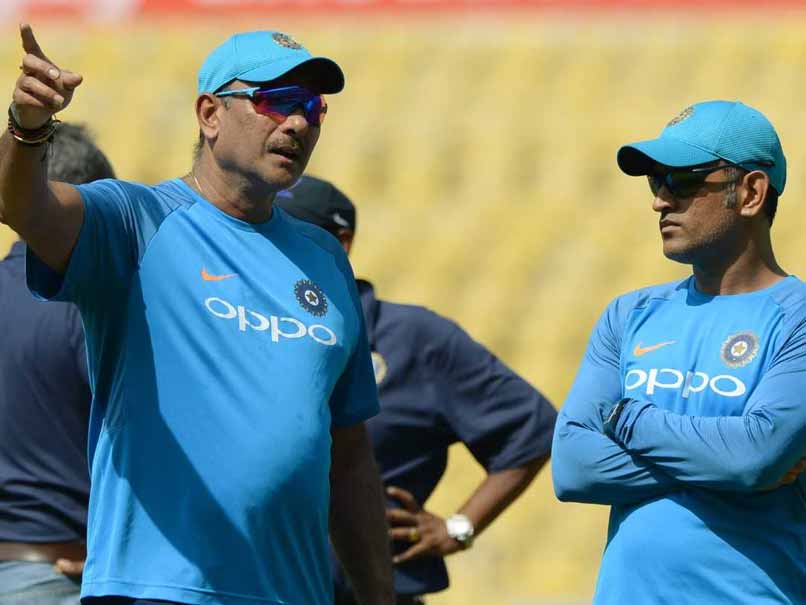 India head coach Ravi Shastri has been a vehement supporter of Dhoni.
© AFP
Mahendra Singh Dhoni is one of the most celebrated players in Indian cricket. Since his ODI debut, back in 2004, Dhoni has time and again proved that he can be counted on in crunch situations. Dhoni had recently been criticised for his performance in the West Indies but current India skipper Virat Kohli came out in strong support for his former captain. Since the West Indies tour, Dhoni, known for his worldly finishing skills, has found a new role of anchoring the Indian innings towards the end. His performance in the recently-concluded South Africa T20I series is a testament to his new-found role.
India head coach Ravi Shastri, who has been a vehement supporter of Dhoni and said that the experience the former captain brings to the table cannot be bought or sold.
"And like I said, there is no substitute for experience. That cannot be bought or sold in the market," India Today quoted Ravi Shastri as saying.
Shastri also believes that Dhoni will go down as one of the greatest One-Day International (ODI) players.
"He'll (Dhoni) go down as one of the greatest one-day players the world has ever seen. And when you have that kind of experience, the level of fitness and what he's maintained," Shastri further added.
While Dhoni has shifted from being a match-finisher to being an anchor, Shastri said are only a few names in the game that can bat in a similar fashion to the Indian stalwart during death overs.
"When it comes to finishing a game or batting in the final overs, there have been very few better than him in the history of the game."
"When you have that cushion of someone like him coming at No. 5, 6 or even 7 it makes a big big difference," Shastri added.