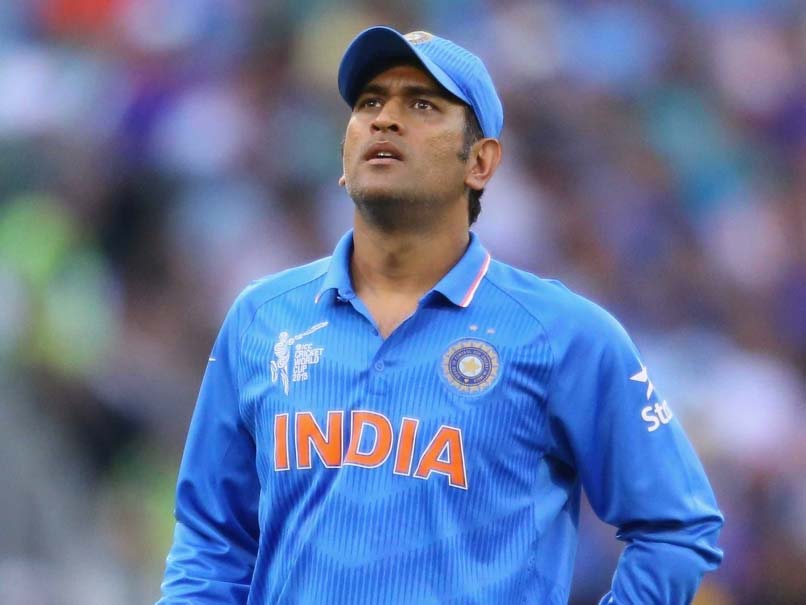 MS Dhoni is all set to join his friend's cricket academy as a mentor
© AFP
Former India skipper Mahendra Singh Dhoni is all set to mentor a residential cricket academy in Barasat, West Bengal, set up by former Bengal cricketer and Dhoni's long-time friend Subhomoy Das. The academy is expected to begin operations in the first week of April. "It was Dhoni's wish that I initiated a residential cricket school in Bengal. Dhoni used to tell me that the project should be made in a way where the students can both study and learn cricket. So, we have designed the project in a manner where we will have a school along with modern and scientific infrastructure," Subhomoy Das told reporters.
According to Das, the initiative began around last year when he and his former team-mate Mihir Dibakar met MS Dhoni in New Delhi. It was initially planned that the academy, which will be the first of its kind in India, will be made in Ranchi. But Das said that they did not get the required land (more than 200 acres) in Ranchi. So the project was finally settled in Bengal.
"It will be the first time Dhoni will actively work as batting coach and mentor in an academy. At the same time, he will also assist our wicket-keeping coach in the subject," Das added.
The former wicket-keeper and opening batsman of Bengal also revealed that Dhoni also had a lot of discussions with Rahul Dravid and Sachin Tendulkar almost throughout the last year regarding the academy.
The academy is likely to start functioning by the end of March or the first week of April.