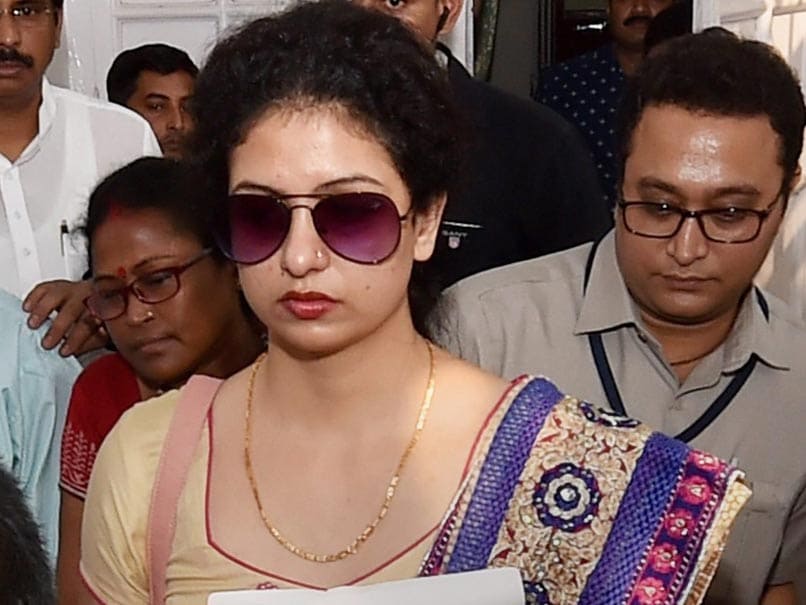 Hasin Jahan met West Bengal Chief Minister Mamata Banerjee on Friday.
© PTI
Indian pacer Mohammed Shami's wife Hasin Jahan, who has accused Shami of domestic violence and extra-marital affairs on Friday met West Bengal Chief Minister Mamata Banerjee. Shami got his BCCI central contract back on Thursday after he was exonerated of all corruption charges by BCCI's Anti-Corruption Unit head Neeraj Kumar. While the corruption charges have been dropped, Shami's personal problems are far from over. Hasin Jahan, who had lodged a case against Shami and his family for physical and mental torture and attempt to murder, had earlier requested "emotional support" from the Chief Minister.
According to a report by news agency IANS, Hasin Jahan met the West Bengal Chief Minister Mamata Banerjee in the State Assembly where they spoke around 10 minutes. The Chief Minister also assured Hasin that she would look into the issue.
The meeting comes a day after the Supreme Court-appointed Committee of Administrators (CoA) recommended to the Board of Control for Cricket in India to include the Bengal pacer in the list of centrally-contracted players from which he was left out following Hasin's accusations that Shami was involved in match-fixing.
Shami was also probed by the anti-corruption officials of the BCCI for allegedly taking money from Pakistani contacts and was found not guilty.
Shami has been given a Grade 'B' annual contract. He is also free to play in the Indian Premier League (IPL), starting April 7, for Delhi Daredevils.
Following the green signal given by BCCI, a relieved Shami spoke exclusively to NDTV and said that he always had full faith in the Indian cricket board.
"I always had full faith in the BCCI. I was waiting for this verdict and I'm happy they investigated the matter properly and the truth has now come out. I started training from last week and I am trying to prepare mentally after these hardships," Shami told NDTV.
"I have done my best to come out clean from this matter. I hope to now return to my old routine, get my life back and just look after the future of my daughter."
"As far as cricket goes, it's a big relief for me. Hasin has already said that she does not want to reconcile so only way to sort out this matter now is legally," the Indian cricketer added.
(With IANS inputs)