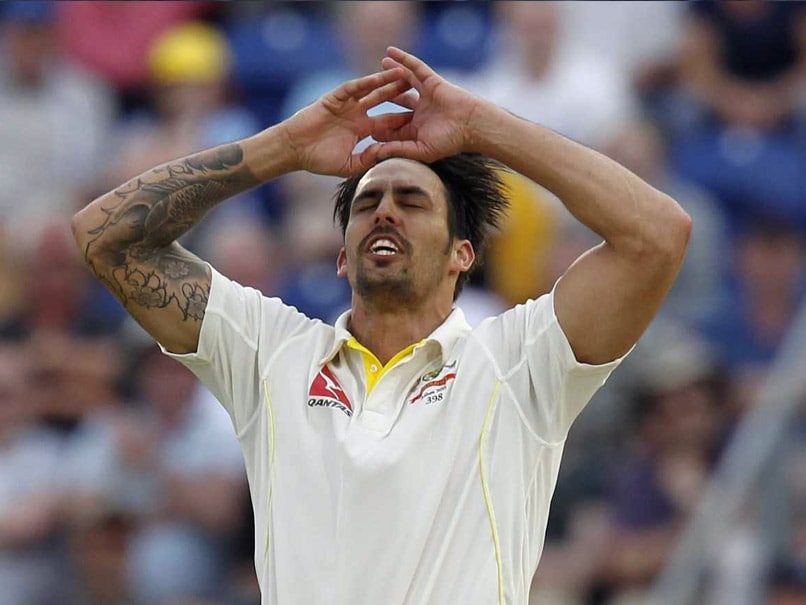 Mitchell Johnson got himself injured during a gym exercise.
© AFP
Former Australia fast bowler Mitchell Johnson, after retiring from international cricket, came back in the limelight when he was bought by the Indian Premier League (IPL) franchise Kolkata Knight Riders (KKR) for the upcoming 11th season of the cash-rich league. While the former pacer injured many batsmen with his fiery pace, the 36-year-old got himself injured during a gym exercise. According to the reports in dailymail.co.uk, Johnson suffered the horrific injury after a clash with a chin-up bar. Johnson required 16 stitches in his scalp after colliding with the bar, leaving him with an unpleasant cut. The fast bowler, however, stated in an Instagram post that he was fine.
Johnson uploaded a series of gory photos of his injury on his Instagram account. The photos were captioned, "If you don't like blood & cuts then don't look through these pics! Not the best thing I've ever done to myself but I'm am fine #toohardtoexplain #dontfightchinupbar #stilldontknowhowitspossible #18.3grrrrr #baldspot
The left-arm bowler was bought by KKR for his base price of rupees two crore during the IPL 2018 mega-auction. He previously featured for Mumbai Indians (MI).
He has played 73 Tests for Australia and has 313 wickets to his name. He also has 12 five-wicket hauls and three 10-wicket hauls in Tests.
In the 153 ODIs that he played for Australia he has 239 wickets to his name with three five-wicket hauls.
Johnson, who made his Test debut for Australia in 2007 against Sri Lanka, played his last Test against new Zealand in 2015.
The pacer, who played for Perth Scorchers in the Big Bash League 2018, took just one wicket in the seven matches that he played.