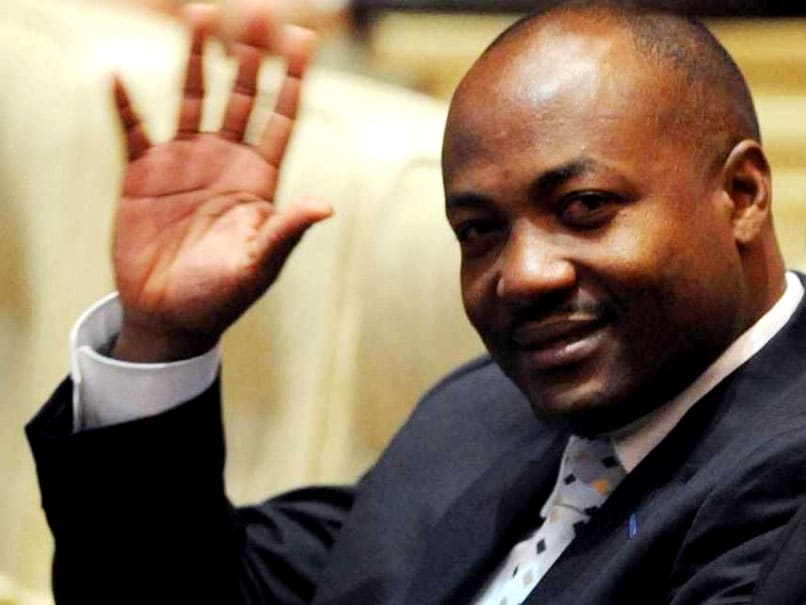 Brian Lara delivered the MCC Spirit of Cricket Cowdrey Lecture at the Lord's cricket ground
© AFP
Former West Indies captain Brian Lara was a delight to watch when in full flow. The highest run-getter in Tests for the West Indies was a class apart as people from far and wide used to throng the stadiums just to watch him bat. The style and finesse the left-hander had, no other cricketer possessed in his generation. The 48-year-old turned back the clock but this time with the microphone while delivering the 2017 MCC Spirit of Cricket Cowdrey Lecture at the Lord's cricket ground.
Lara was part of a West Indies unit that had not lost a Test series for 15 years, between 1980 to 1995. But the former West Indian skipper doesn't have fond memories of one such tour. Being the No. 1 side at that time, Lara felt that the top-ranked side has the responsibility to take the game forward and demonstrate how it is played and ensure that the integrity of the game is upheld every single time they play.
"I grew up at a time when West Indies dominated the world. For 15 years from 1980, the West Indies never lost a Test series. And just before that, Colin Croft decided he was going to take a piece out of Fred Goodall's shoulder and ran into him during a Test Match. Michael Holding decided he was no longer a cricketer, he was a footballer and he kicked a stump. I'm sure the occurrences during that period had a big effect on cricket."
Talking about the series against England in 1990, Lara said, "Everyone said England had no chance. But they won in Jamaica and, in Trinidad, even after rain, had ample time to chase down a small total.
"I had never seen groundsmen and officials fight for Man of the Match. They moved lethargic, slow. If there was a wet spot someone went off the field, they came back with nothing in their hands, they took their time to ensure this game was not going to start anytime soon.
"Eventually, it started with a couple of hours to go and England still had time. We bowled, in one hour, seven overs. It was dark and Graham Gooch had to call his troops from the field and West Indies grabbed a draw."
It did have an effect on a young Lara who was still trying to make a name for himself and watching his childhood heroes playing against the spirit of the game did go on to disturb him.
"This maybe the most embarrassing moment for me as a young West Indian, watching a West Indies team time-wasting, playing the game in a way it should never, ever be played. I was the 12th man. I was very, very guilty. I was running out with laces, a banana, water, cough tablets, all sorts of things in that last hour. It was truly embarrassing," added Lara.
The next Test match was in Barbados and nothing much changed as the famed West Indian team of that era failed to uphold the spirit of the game.
"They went on to Barbados. It was another keenly-fought Test and Rob Bailey was batting with not much time to go for a drawn Test. He flicked the ball down the leg side and Jeffrey Dujon dived and collected. The first slip - I'm not going to call his name - ran towards the umpire and signalled. The umpire wasn't taking him on but he kept going and going and eventually he stuck his finger up and gave Bailey out. It definitely wasn't out.
"England sort of lost faith in the game. They lost that Test and the next in Antigua for West Indies to win the series 2-1."
Not shying off from confessing his embarrassment, Lara went on to further add, "As a West Indian, I was truly embarrassed. As a young cricketer who looked up to a lot of the individuals in the team, it was one of the saddest moments in the world. For me, I felt the West Indies being the best team in the world needed to play cricket in a different way."