Story Progress
Back to home
Jasprit Bumrah Is Fabulous, Changed Our Thought Process: Kapil Dev
Jasprit Bumrah has risen through the ranks to become the No. 1 T20I bowler in the world.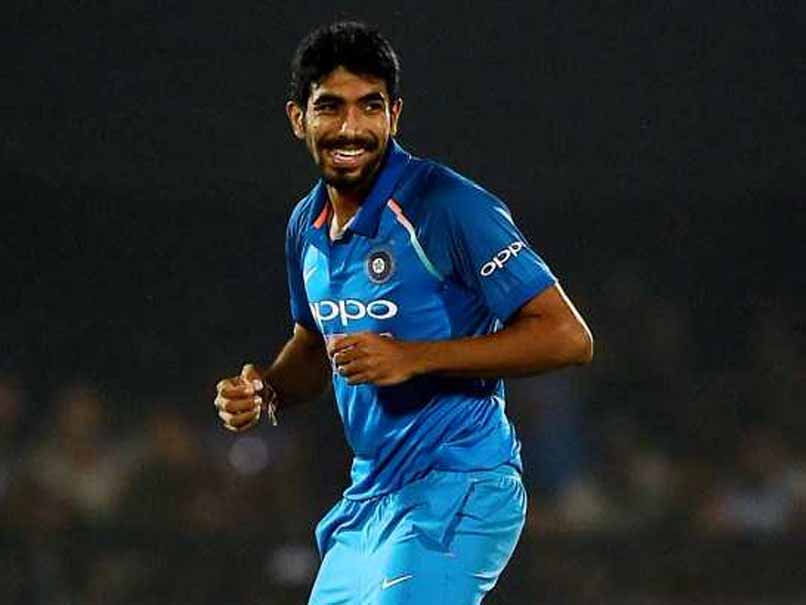 Kapil Dev termed Jasprit Bumrah as a 'fabulous' bowler.
© AFP
Highlights
Kapil Dev heaped praise on Jasprit Bumrah

Jasprit Bumrah changed our thought process, said Kapil Dev

Jasprit Bumrah is currently the No. 1 T20I bowler
Former India captain Kapil Dev said on Wednesday that when he had seen Jasprit Bumrah's awkward bowling action for the first time, he was sceptical about the bowler's long-term survival in international cricket. But Bumrah's rise to the number one spot in the ICC T20 bowlers' list proved the former Indian great wrong. Appreciating Bumrah's performance, Kapil Dev termed the Indian a 'fabulous' bowler and further added that the Gujarat pacer has completely changed people's perception about bowlers with unorthodox actions.
"He (Bumrah) is fabulous. When I saw Bumrah for the first time, I thought how would he play with such an awkward action. But this player has changed our thought process," the 1983 World Cup-winning skipper said.
"And today we feel players with awkward action will play for their country for long," Kapil further added.
A stern advocate of fitness, the legendary all-rounder was full of praise for India skipper Virat Kohli for turning the current team into one of the fittest in world cricket.
"Every captain has his thought process. This captain (Virat Kohli) has brought up an idea of fitness in the team and I think we should respect his decision," Kapil said.
"You may be very talented but if you can't take catches and save extra runs for the team, it is of no use. A minimum level of athleticism is required. Yo-Yo test is not something which a player can't clear.
"I was also a fitness freak and it will be unfair if I don't stand by it. I feel fitness to zarurihai (fitness is important). The message that goes to youngsters is that you have to maintain a certain level of fitness. I support Virat in that," he said.
Kapil Dev backed the Indian team management's decision to test young Hardik Pandya in different positions in order to develop him as a fine all-rounder.
"The team management knows better. We can have views sitting outside but they know better. We all want Hardik Pandya to do better. Surely, the team management is thinking something good about him," Kapil said.
Promoted
"The changes in the rules are always introduced for the betterment of the game. There should be changes but rules should be modified as well. Only time will tell the impact of the new rules," he commented on the new playing rules.
(With PTI inputs)
Topics mentioned in this article