Story Progress
Back to home
India, Pakistan Shouldn't be Grouped Together in International Events: BCCI to ICC
The Board of Control for Cricket in India (BCCI) has asked the International Cricket Council (ICC) to not group Indian and Pakistan cricket teams together in international tournaments, keeping in mind border tensions between the two countries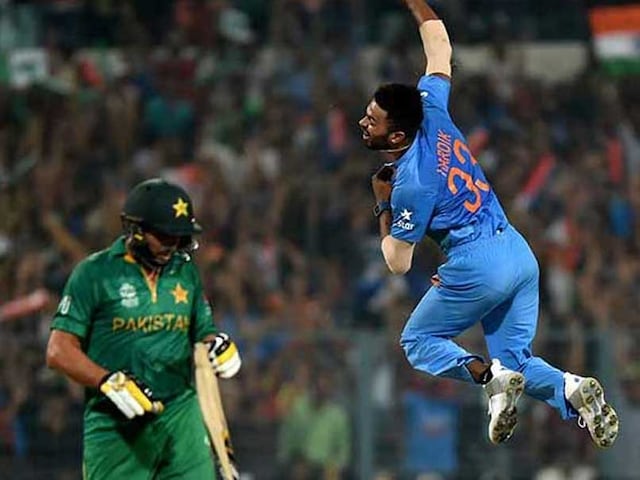 India and Pakistan will play in the 2017 Champions Trophy.
© AFP
Highlights
BCCI does not want to play with Pakistan in international events

The cricket body has informed ICC about its concerns

Border tensions have led BCCI to take such stern decision
Mumbai:
With the bilateral relations deteriorating, the Board of Control for Cricket in India (BCCI) on Friday decided that India will avoid playing Pakistan even in the multi-nation tournaments and asked the International Cricket Council (ICC) not to place the teams of the two countries in the same group in the future.
The issue was discussed on the sidelines of the Special General Meeting (SGM) here against the backdrop of heightened tensions between India and Pakistan in the wake of Uri terror attack and the subsequent cross-LoC surgical strikes carried out by the Indian army.
"Keeping in mind that the government has adopted a new strategy to isolate Pakistan and in view of the public sentiment in the country, we request ICC not to put India and Pakistan in the same pool of the multi-nation tournaments," BCCI president Anurag Thakur said.
If the two countries reach the semi-finals and have to clash at that time, it is another situation which can't be avoided, he added.
The next multi-nation tournament is the Champions Trophy to be held in the UK about seven months from now.
Considering the traditional rivalry between India and Pakistan, the ICC generally puts the two teams in the same group in multi-nation tournaments to attract more spectators.
Promoted
India is already not playing a bilateral tournament against Pakistan because of the unabated terror attacks emanating from the neighbouring country.
After the Uri attacks, the situation has worsened.