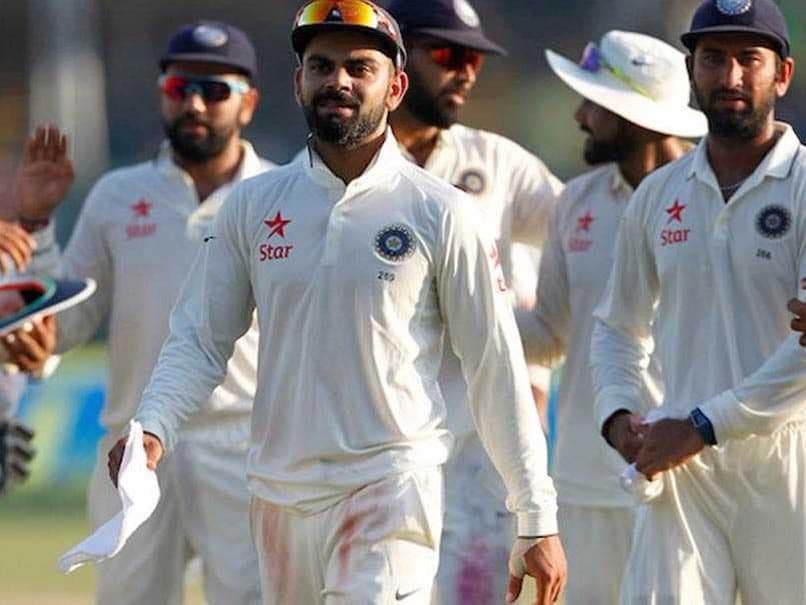 Team India have had a fantastic run in their home season so far
Indian cricket and fast bowlers. Over the years the two were somehow never synonymous with each other. But that is changing now. In the recently concluded Test at the Eden Gardens against Sri Lanka, the Indian fast bowlers were bang on target. Bhuvneshwar Kumar, Mohammed Shami and Umesh Yadav took all 17 Lankan wickets that fell. But then, this is not a rarity. After all, India's current bunch of fast bowlers, with the likes of Ishant Sharma, Vijay Shankar and Varun Aaron waiting in the wings is perhaps the best phase for Indian fast bowling ever in Test cricket.
It's not a surprise that Irfan Pathan, who played 29 Tests and 120 ODIs for India and could trouble the best batsmen in the world when he was at his peak is very impressed with the Indian pace attack. Irfan told NDTV, "It's amazing. It's so good to see. A lot of credit goes to the domestic cricket structure as well. I really like the way Bhuvneshwar Kumar has come up, especially in the last one year. For me he has been really outstanding."
Team India have had a fantastic run in their home season so far. But can this team be true world beaters when they start touring countries like South Africa, Australia and England. We will have the answer to that question in 2018. Virat Kohli and his young team will start the New year with a very tough tour of South Africa. And Irfan feels India, who have never won a Test series in South Africa, can perhaps break the jinx in 2018. Irfan said, " I really hope that happens. I was part of the team that won a Test match in South Africa, in Johannesburg. Virat's team is very capable of winning a series in South Africa. They can create problems for the South Africans. If South Africa make bowling friendly pitches I think the Indian bowlers will do really well."
Irfan also praised Indian captain Virat Kohli, whose growth both as a batsman and as captain according to the left-arm pacer has been phenomenal. Irfan praised Virat, saying, "It's fantastic to see Virat's growth as captain and player. As a batsman he is going from strength to strength and as a leader he has grown. He is supporting each and every player. He is building a team and that's what makes him a really good leader. It's good to see a leader like that."
A Test series win in South Africa no doubt will be a massive feather in Virat's cap. The fast bowling arsenal is looking good and there is no shortage of confidence. Come 2018 and this Indian team can well script a new and glorious chapter in Indian cricket if they go where no Indian team in the past has gone before.