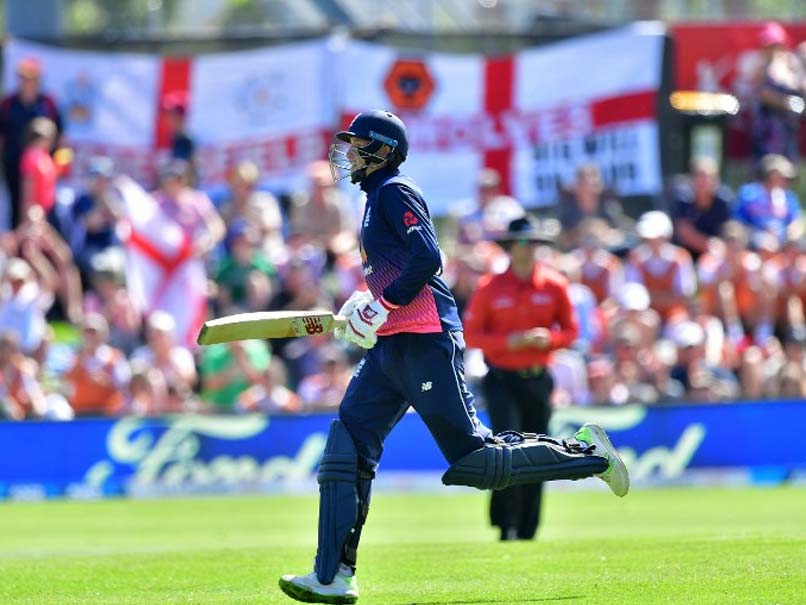 England had a terrible 2014-15 season.
© AFP
England went past India on the International Cricket Council (ICC) One-day International (ODI) team rankings following the annual update. England, who had a terrible 2014-15 season, when they won only 7 of 25 ODIs played against other full members, rose in the rankings as that season has been dropped from the latest calculations while those from the 2015-16 and 2016-17 seasons are weighted at 50 per cent.
England, who last topped the ODI rankings in January 2013 have gained eight points and moved to 125 points. India, who were at the top before the update, have lost a solitary point and are in second place with a total of 122 points.
South Africa, who were second, have dropped down to third place after losing four points, from 117 to 113, leaving them nine points adrift of India and only one point ahead of fourth- placed New Zealand.
In the T20I rankings led by Pakistan, there is no change in the top seven places but Afghanistan are now ahead of Sri Lanka in eighth slot.
Pakistan (130) and Australia (126) remain in the first two positions without a change in their points total while India have gained two points to reach 123. New Zealand (116) are unchanged on points while England (115) have gained a solitary point.
ICC ODI Team Rankings (as on May 2, following the annual update):
England 125 (+8)
India 122 (-1)
South Africa 113 (-4)
New Zealand 112 (-2)
Australia 104 (-8)
Pakistan 102 (+6)
Bangladesh 93 (+3)
Sri Lanka 77 (-7)
Windies 69 (-5)
Afghanistan 63 (+5)
Zimbabwe 55 (+4)
Ireland 38 (-3)
T20I Team Rankings (as on May 2, following the annual update):
Pakistan 130 (-)
Australia 126 (-)
India 123 (+2)
New Zealand 116 (-)
England 115 (+1)
South Africa 114 (+3)
Windies 114 (+3)
Afghanistan 87 (-1)
Sri Lanka 85 (-4)
Bangladesh 75 (-2)
Scotland 66 (-1)
Zimbabwe 58 (-3)
Netherlands 53 (+4)
UAE 51 (-1)
Hong Kong 42 (-4)
Oman 39 (+1)
Ireland 33 (-3)