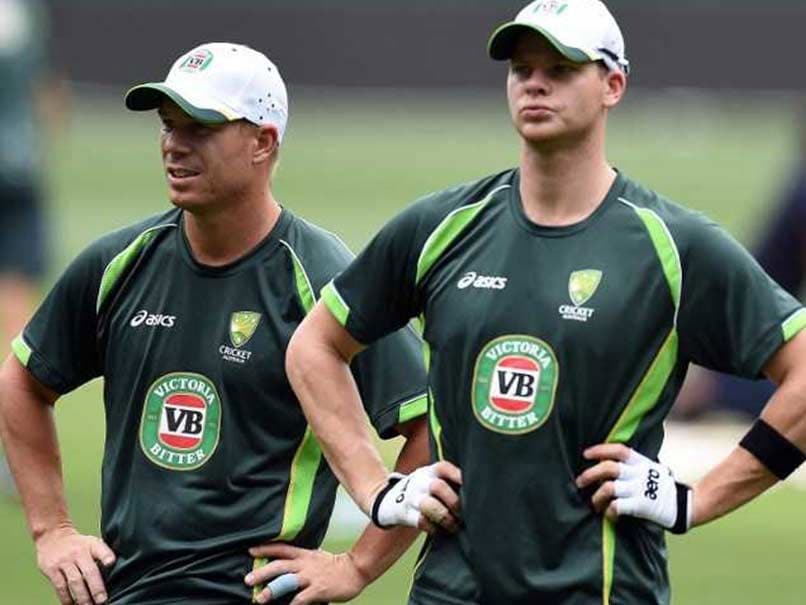 Steve Smith and David Warner received a one-year bans from international and state cricket. (File pic)
© AFP
An independent review by the Sydney-based Ethics Centre into the infamous ball-tampering scandal involving Steve Smith, David Warner and Cameron Bancroft condemned an arrogant and controlling culture at Cricket Australia (CA). A day after the report, former Australian captain Ian Chappell said that it was right on the players' part to be angry as they were the only ones to face the axe and not the administrators. The independent review said that the responsibility for the arrogant cricket culture in Australia lay "with CA and not just the players held directly responsible for the appalling incident at Newlands".
"If they are banned and no administrators are tossed out on their backside then that's not going to help to marry them up again - Cricket Australia and the players," Chappell was quoted as saying by foxsports.com.au.
"Quite rightly, the players are going to be angry about that - the fact that it's only them who have copped it in the neck. But that's the history of the game. The administrators make the mistakes and the players cop the punishment," Chappell further added.
In the wake of the report, the Australian Cricketers' Association (ACA) on Monday had said that Smith, Warner and Bancroft should have their bans cut because they were put under too much pressure by administrators.
ACA President Greg Dyer also said that the punishment given to the trio should be reconsidered.
"There must be a reconsideration of the harshness of the penalties handed down to Steve Smith, David Warner and Cameron Bancroft," Dyer said.
The ball-tampering incident happened during the third Test against South Africa in Cape Town, where sandpaper was used to alter the condition of the ball. The then-captain Smith and his deputy Warner received a one-year bans from international and state cricket while Bancroft was suspended for nine months.
Topics mentioned in this article
Australia Cricket Team
Steven Smith
David Warner
Cameron Bancroft
Cricket