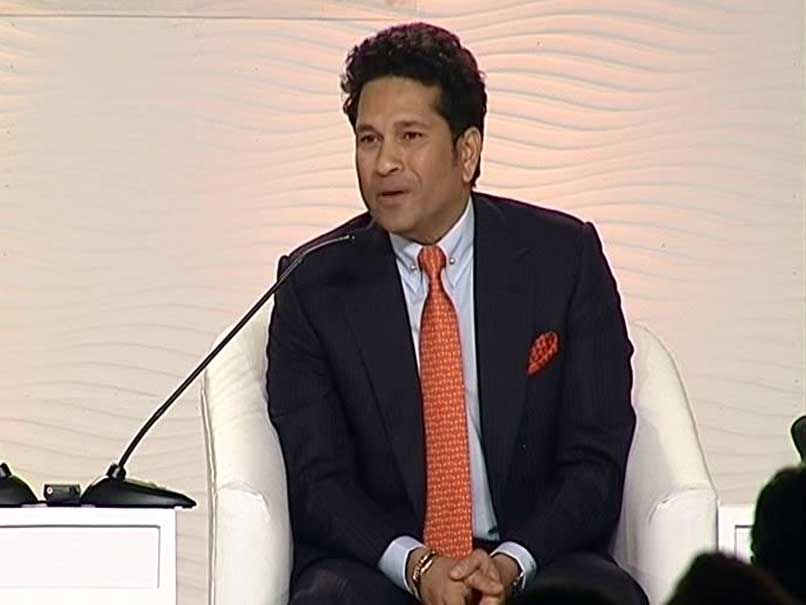 Sachin Tendulkar was a perfectionist when it came to his batting technique.
© NDTV
Sachin Tendulkar, one of the greatest batsmen ever to play cricket, was also regarded as the most complete player. Apart from being a naturally gifted batsman, he was a perfectionist when it came to his technique. Throughout his illustrious career, the right-hander made several adjustments to his technique in order to keep up with the demands of the game. Several international cricketers, including Virender Sehwag, Yuvraj Singh and Virat Kohli have gone on record to state that Tendulkar was the most technically correct batsman in modern-day cricket.
Tendulkar narrated an interesting anecdote on Monday about how a waiter in Chennai once helped him discover a flaw in his batting. Considering Tendulkar had the best facilities to work on his batting, along with inputs from the most qualified coaches, it was quite fascinating to note that the world's best batsman picked up this little advice that helped him to optimise his performance.
"In Chennai, it was a waiter who came up to me and said if you don't mind and don't get offended I want to tell you something. I said go ahead. He said my elbow guard restricts my bat swing. And he was 100 per cent right," Tendulkar said at an event in Mumbai.
Tendulkar's objective behind recounting this incident was to drive home the point that one should always be open to new ideas and opinions.
"I knew I was feeling uncomfortable but I never thought of doing it myself. A few years down the line I got hit a couple of times on my elbow guard and it hurt. That's when I realised padding on elbow guard is inadequate. I instantly redesigned my elbow guard. I needed to re-open it and work on it. Get the fibre and cushion on either side to absorb the impact. In our country everyone from paanwala to CEOs will give you advice. But one should still be open about ideas."
Tendulkar, who retired in 2013, scored 34357 runs across formats with 100 international centuries. He is now part of Board of Control for Cricket in India's Cricket Advisory Committee along with VVS Laxman and Sourav Ganguly. Tendulkar is also associated with the Indian Premier League franchise Mumbai Indians as a mentor.