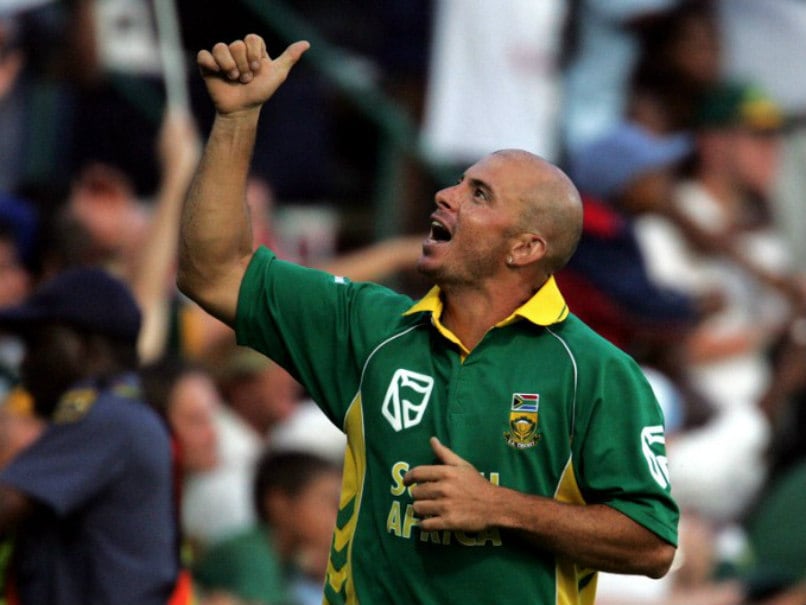 Herschelle Gibbs was awarded the man of the match award for his 175 in the 5th ODI vs Australia in 2006.
© AFP
Former South African batsman Herschelle Gibbs was known not just for his explosive strokeplay but also for his electric fielding. The right-hander played some memorable knocks during his career with the Proteas, none more spectacular and historic than the 175 runs he scored during his side's world record chase of 434 against Australia in 2006 at the Wanderers in Johannesburg. Gibbs' innings included 21 fours and seven sixes. What makes his knock even more remarkable is the fact Gibbs was hungover while batting.
The 43-year-old made this revelation in his autobiography 'To the Point: The No-holds barred Autobiography'. Interestingly, he was nearly marked unfit to play in that ODI after a night of drinking. In fact, Michael Hussey too had made a mention of this incident in his book.
"Just before I went to bed an hour later I looked over the railing outside my hotel room and there he (Gibbs) was, still in that spot. At least he was a free wicket," Hussey wrote.
That 5th ODI between South Africa and Australia at the Wanderers is widely regarded as the greatest ever 50-over match. Australia, batting first, put on a mammoth 434 runs in the series decider thanks to a 164-run knock from Ricky Ponting.
The home side then went on to chase that score with a ball to spare.
Big-total ODIs are the norm today, but an 800-plus run affair before the T20 cricket revolution was unthinkable at the time.