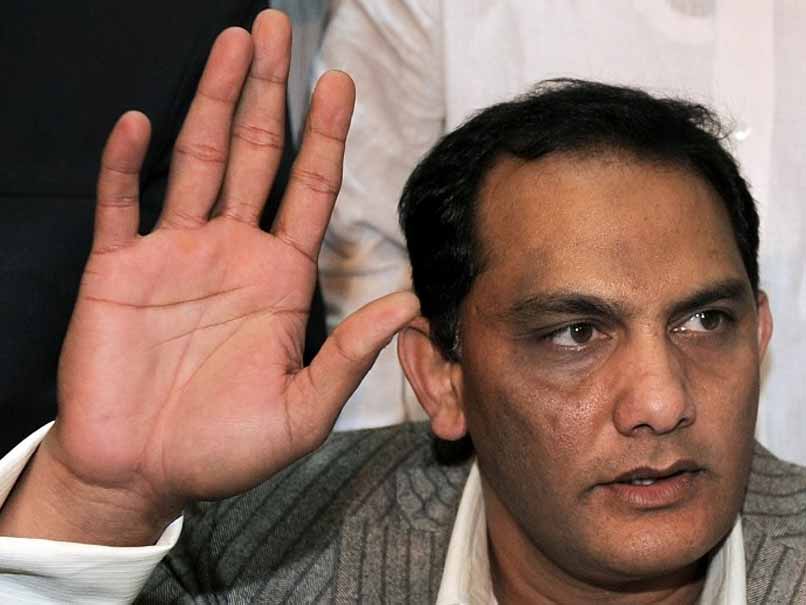 Mohammad Azharuddin's nomination for the post of HCA President was rejected.
© AFP
The election process for the top posts of the Hyderabad Cricket Association (HCA) was completed on Tuesday, with MP G Vivekanand and Vidyut Jaisimha vying for the post of president. The results of the elections, marred by rejection of the nomination of former cricketer Mohammad Azharuddin for the post of president, have been held up for now, as directed by the Hyderabad High Court. The matter will now be heard by the court on January 18. The ballot box of the election has been in the custody of police.
Apart from the president's post, K Anil Kumar and Imran Mehmood have locked horns for the post of vice-president, while T Seshnarayan is the sole candidate in fray for the post of secretary.
"The election process is over. The result cannot be declared until High Court's order. So, ballot box has been kept in the custody of Uppal police. On direction of High Court, we will proceed further," Returning Officer for the election K Rajeev Reddy said.
HCA Secretary John Manoj and other HCA officials had filed a petition in the High Court challenging the election process undertaken as per a local court's order. The Hyderabad High Court on January 11 refused to stay the process for the Hyderabad Cricket Association (HCA) election.
"The election may go on. Announcement of results is stayed until further orders," it said in an interim order. The run-up to the election has witnessed dramatic turn of events with Azharuddin's nomination being rejected. Returning Officer K Rajeev Reddy said that there was no clarity on whether Azharuddin was an eligible voter form the club he currently represents.
"His (Azharuddin's) nomination was rejected mainly on two reasons. He did not provide us sufficient documents regarding lifting of the ban on him by the BCCI. He submitted a court order on the ban issue. But I want a document from the BCCI that shows the lifting of the ban on him," Reddy had said.
"The other reason was his voting rights from the club he represents. On these two reasons his nomination was rejected," he had said.
Azhar filed his nomination on behalf of the National Cricket Club.
"I gave all the answers and explanations about my case (to the returning officer). But my nomination got rejected. I am disappointed. I want to know the reasons for rejecting my candidature so that I can go to court if needed," he had said.
(With inputs from PTI)