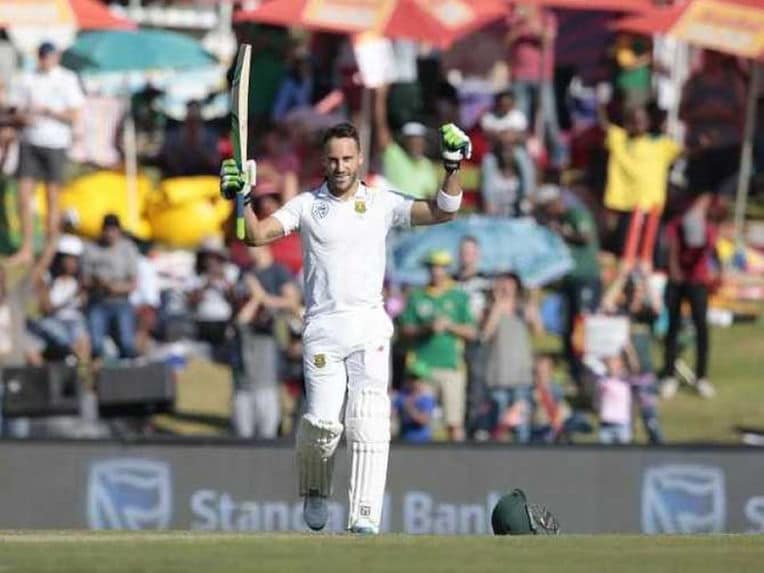 Faf du Plessis was earlier charged with ball tampering.
© AFP
Faf Du Plessis' appeal date against ball tampering fine has been set for December 19, according to a statement by International Cricket Council (ICC).
Du Plessis was fined his entire match fee after he was caught on camera sucking a sweet, or mint, and rubbing the ball with his saliva, in an attempt to alter its flight, during the second Test against South Africa in Hobart.
Match referee Andy Pycroft found du Plessis guilty at an International Cricket Council (ICC) hearing in Adelaide which viewed video footage of the incident in Hobart.
"The decision was based on the evidence given from the umpires, who confirmed that had they seen the incident they would have taken action immediately," an ICC statement said.
"And from (Marylebone Cricket Club head of cricket John) Stephenson, who confirmed the view of MCC that the television footage showed an artificial substance being transferred to the ball."
The row, dubbed 'Mintgate', proved divisive and an Australian TV reporter scuffled with South Africa's team security when he tried to question du Plessis.
It is the second time du Plessis was fined for ball-tampering, after he was docked 50 percent of his match fee in 2013 in the second Test against Pakistan. But Pycroft said it was treated as a first offence under the version of the ICC's Code of conduct that came into force in September.