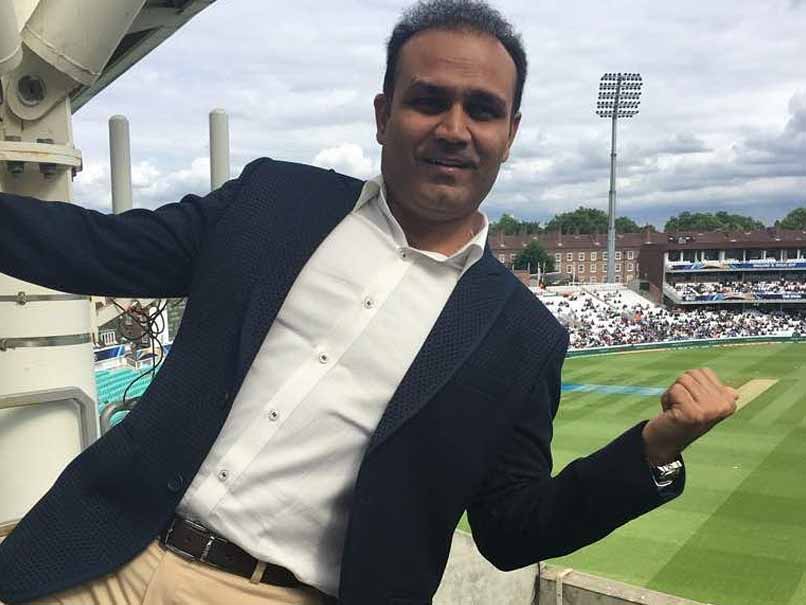 Virender Sehwah wished his followers on Eid.
© Twitter
Cricket stars Virender Sehwag, Shikhar Dhawan, Sachin Tendulkar and Anil Kumble among many others have wished their fans on Eid, hoping the year is filled with happiness, joy and prosperity. Virender Sehwag, who has established himself as a social media star after his cricketing career ended, took to Twitter to wish his over 10 million followers. "Greetings to all celebrating Eid-Ul-Fitr . May you live in peace, joy and love," he tweeted.
Anil Kumble, the former head coach of the India team who stepped down from his post last week, also wished fans on social media. Shikhar Dhawan posted a greeting after India destroyed the West Indies in the second ODI in Trinidad, beating them by 105 runs thanks to Ajinkya Rahane and Kuldeep Yadav's heroics.
Sachin Tendulkar, too, joined in by wishing his fans "Eid Mubarak! Wish you all a life full of peace, joy and love" on his official Twitter account. 
Other cricket stars to send in wishes and videos have been VVS Laxman, Yusuf Pathan, Mohammad Kaif, Harbhajan Singh and Cheteshwar Pujara among others.
Cricketers from other countries and other sportspersons have wished fans on social media too. The likes of Sri Lankan cricketers Mahela Jayawardene and Angelo Mathews, and Arsenal football star Mezut Ozil have wished fans.