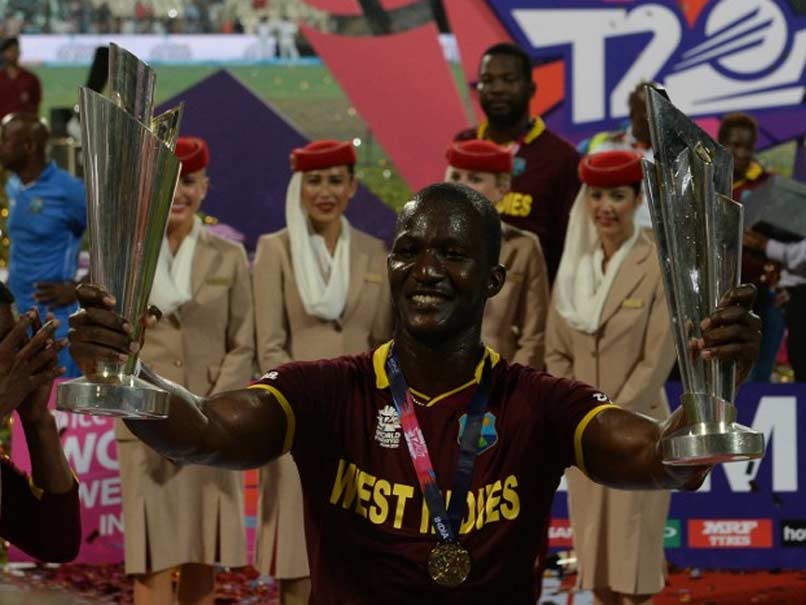 David Warner warned that Australia may not be able to send squad for the Ashes.
© AFP
A letter, issued by Cricket Australia chief executive James Sutherland to the Australian Cricketers Association, had warned players might not be paid after June 30 unless they agree to a new pay structure.
Warner was quoted by saying by Fairfax Media that "if it gets to the extreme, they might not have a team for the Ashes".
The statement was tweeted by ESPNCricinfo and in response, former West Indies skipper Darren Sammy sent a cynical response.
"Hmmmmmm welcome to our world," Sammy said, referring to bitter pay dispute between the West Indies player and the cricket board, which culminated in almost all the top players leaving the islands to ply their trade in various T20 leagues around the world.
David Warner on pay dispute: "If it gets to the extreme, they might not have a team for the Ashes"https://t.co/3WBduHHcMx

— ESPNcricinfo (@ESPNcricinfo) May 15, 2017
Hmmmmmm welcome to our world https://t.co/f70c2tmNVO

— Daren Sammy (@darensammy88) May 15, 2017
Sutherland's letter had said Cricket Australia "is not contemplating alternative contracting arrangements to pay players beyond 30 June if their contracts have expired." He also warned players that in the absence of a new agreement, "players with contracts expiring in 2016-17 will not have contracts for 2017-18."
"I really hope they can come to an agreement ... we don't really want to see this panning out like that where we don't have a team, we don't have cricket in the Australian summer. It is up to CA to deal with the ACA. It's obviously in their hands," Warner further said.