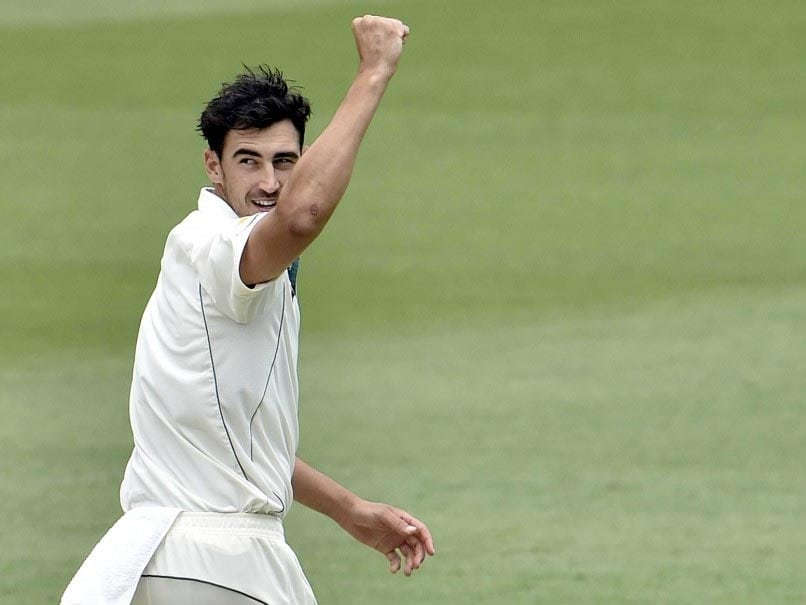 A cryptic tweet from Mitchell Starc had cast a dark cloud over this year's Ashes series
© AFP
There is trouble brewing between the top Australian cricketers and their federation as Cricket Australia (CA) as the players' association took a hardline stand against the 'underwhelming' payment plan and the subsequent threat of unemployment CA boss James Sutherland if they did not sign the deal by June 30. A cryptic tweet from the nation's premier fast bowler, Mitchell Starc, even cast a dark cloud over this year's Ashes series, the Daily Telegraph wrote. "Makes for an interesting men's and women's ashes..." Starc tweeted.
Makes for an interesting men's and women's ashes... ??#fairshare https://t.co/hwQMpz7KCf

— Mitch Starc (@mstarc56) May 13, 2017
"Without stars like Starc, Steve Smith and David Warner in the baggy green -- whether by CA's decision, or a player boycott -- it would be a disaster for the sport, both on and off the field," the Daily Telegraph added.
According to the publication, English star Kevin Pietersen, who spends a chunk of his year Down Under playing in the Big Bash League, forecast a 5-zip Ashes victory for the English, should the problems persist.
When was the last time @englandcricket won the Ashes 5-0 downunder?!?!
Fairly big player strike soon in Aus... https://t.co/GbSMIiBDin

— KP (@KP24) May 13, 2017
Even Shane Watson reflected Starc's sentiments in a tweet of his own, while responses also came from others including Pat Cummins.
Well said @mstarc56. It will be an interesting game of cricket without any players. #fairshare https://t.co/JF12XkNUdh

— Shane Watson (@ShaneRWatson33) May 13, 2017
Players are staying strong#fairshare https://t.co/ESq5itOORm

— Pat Cummins (@patcummins30) May 13, 2017
Australian Cricketers' Association chief Alistair Nicholson is disappointed Cricket Australia has threatened players to accept the governing body's proposed remuneration overhaul.
"Clearly, we are disappointed that CA are threatening the players," Nicholson was quoted as saying by paper.
If things do not improve rapidly, there could well be a situation that the Australian team facing England could be without some of the biggest names.