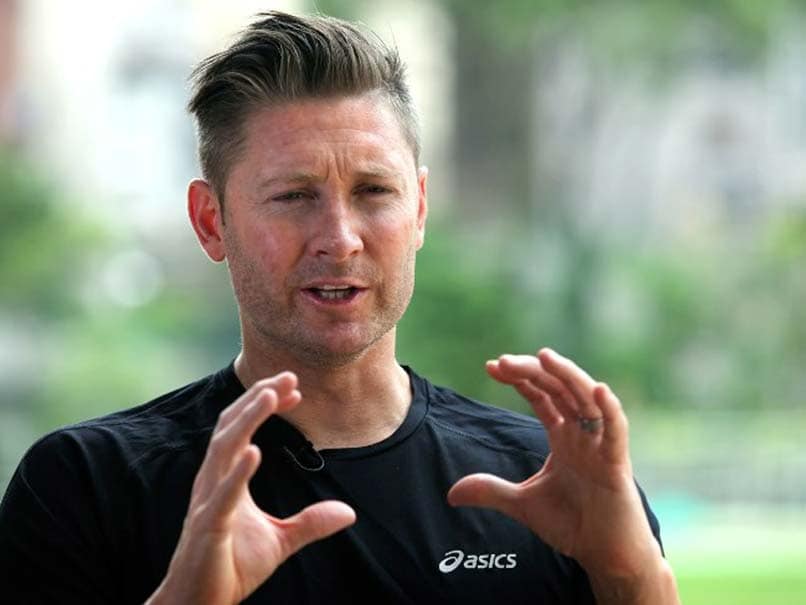 The ACA and Cricket Australia will find a way to make this work, said Clarke.
© AFP
Former Australia captain Michael Clarke on Tuesday said Australia's cricketers and the board should extend the previous Memorandum of Understanding (MoU) agreement by 12 months while they attempt to find a solution to the pay dispute. The previous MoU expired on Friday midnight with no sign of a deal in place which resulted in unemployment of around 230 cricketers without contracts as the fate of future tours lie in limbo. As soon as the deadline passed, Australia's players threatened to boycott the 'A' team tour of South Africa later this month unless a new agreement was struck with Cricket Australia beforehand.
"What needs to happen is keep the current MoU for the next 12 months and allow the players to get back to what they do best," Clarke told reporters at Nine Network's marketing launch for the Ashes.
"Cricket Australia, the ACA (Australian Cricketers' Association), please go behind closed doors and sort this in private.
"The players want to play... let's allow them to play while this stuff gets sorted out in the background."
While CA firmly believes that the revenue-share model is unfit for modern times, hence starving grass-roots cricket of funding, the players, on the other hand, say it has underpinned the game's growth and prosperity over the past 20 years.
"I don't want the Australian players to be unprepared because they have been concentrating on something else; give them 12 months and let them concentrate on the cricket," said the former right-handed Australian batsman.
"I don't want to see any cricket missed.
"There will be a compromise. The ACA and Cricket Australia will find a way to make this work."
The ACA has called on CA chief executive James Sutherland to come to the negotiating table but he has remained silent since emailing players in May, informing them they would be unemployed if they failed to agree to a new MoU by the June 30 deadline.
"It does seem very strange. You've got to wonder what the hell is going on. They've done a few strange things and Sutherland not being involved is one of them. I don't see a really good reason for him not to be." said former Australia captain Ian Chappell.
Further tournaments, including a two-test tour of Bangladesh and a one-day international series in India also remain in doubt if the dispute continues to linger on.
"I can't believe they (CA) will want to upset India, so I would have thought that something will happen before," Chappell said.
"Because they won't want to cancel that. If they get something done then, people will have probably forgotten by (the time the Ashes start in) November."
(With inputs from Reuters)