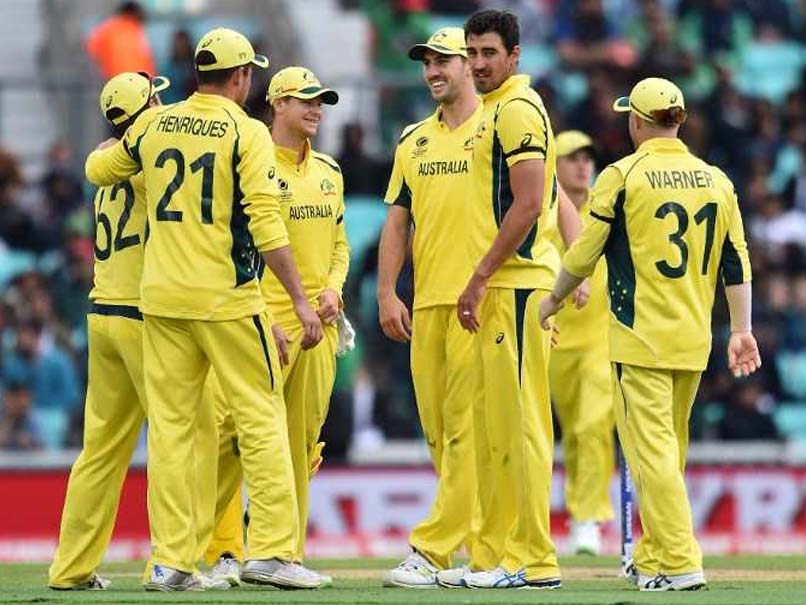 Australian cricketers have been left unemployed due to a pay dispute with the board.
© AFP
As day broke on Saturday, Australian cricketers woke up to the realization that they were unemployed. Cricket Australia on Friday said it had failed to strike a new pay deal with the players' union ahead of the June 30 deadline, leaving players unemployed and threatening fixtures including this year's Ashes series. Many of the Australian stars took to various social media platforms to talk about their predicament. The likes of David Warner and Glenn Maxwell didn't seem too perturbed and decided to poke fun at the their current state of unemployment.
The impasse between the board and players' association, following weeks of acrimonious dispute, throws into question the immediate future of almost 230 men and women players at domestic and international level, most of whom are now out of contract.
Glenn Maxwell posted a video on Instagram of him practicing his swing, albeit a golf swing, just in case the impasse ended.
On Twitter, Warner replied to Maxwell's post by saying that now he could do his first skydive.
I can do my first skydive this weekend woohooo @Gmaxi_32 https://t.co/UQVSer6TyJ

— David Warner (@davidwarner31) July 1, 2017
But earlier in the day, Warner, on Instagram, posted about his support system, especially in these troubled times.
In a video released by the Australian Cricketers' Association (ACA) on Friday, Hazlewood said waking up effectively unemployed on Saturday was "going to be a different feel".
"To be contracted for the best part of 10 years, nearly for me, it's going to be a different stage and we'll see how it pans out," he said.
Josh Hazlewood shares thoughts around MOU negotiations with Simon Katich.

Download full media version: https://t.co/fpRXWW5NJG #fairshare pic.twitter.com/p0w0OnZfox

— Aust Cricketers Assn (@ACA_Players) June 30, 2017
Along with the players, fixtures are also at risk including Australia's Test tour to Bangladesh from August, the one-day international series in India in September and the home Ashes series against England later this year.
CA and the players' union have hit an impasse after the board attempted to scrap the 20-year-old arrangement of giving players a fixed share of revenues, in favour of dividing surpluses amongst elite players and offering a pay rise.