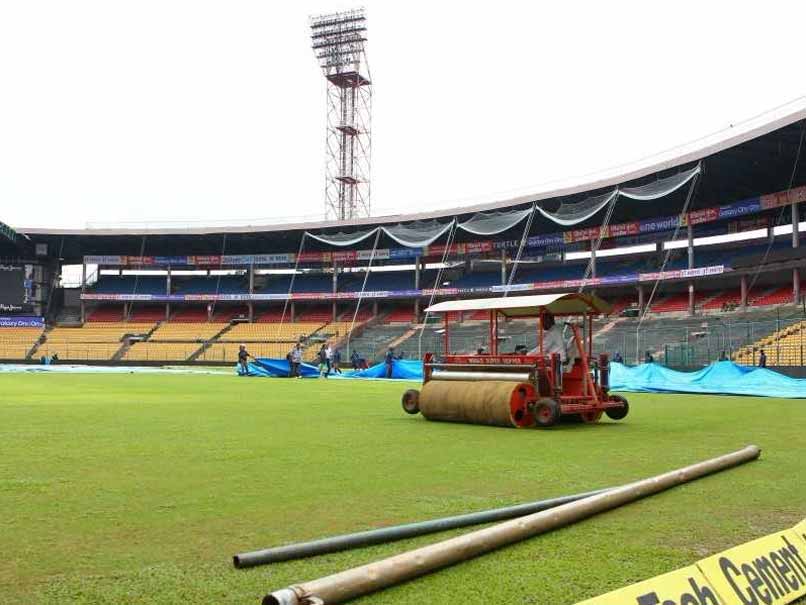 A representative image of M Chinnaswamy Stadium in Bengaluru
© BCCI
Bengaluru could be announced as a venue for Afghanistan's first-ever Test, to be played against India. The BCCI and Afghanistan Cricket Board are expected to make a joint announcement after a meeting, on Tuesday. Bengaluru has emerged as the leading venue for the historic match, which could take place in June. The BCCI had last month announced that it would host Afghanistan's maiden Test. Afghanistan earned their Test status alongside Ireland in June last year.
Their respective boards were made full members of the International Cricket Council (ICC) in June, becoming the sport's 11th and 12h Test-playing nations. Besides welcoming them into five-day cricket, the BCCI has extended a helping hand to Afghanistan on a number of occasions.
The team from the war-ravaged nation has hosted its home games in India, most recently the series against Ireland in Greater Noida. Rashid Khan and Mohammed Nabi became the first two Afghanistan cricketers to be bought at the IPL auction last year. Thirteen Afghan players have registered themselves for the IPL auction on January 27-28.