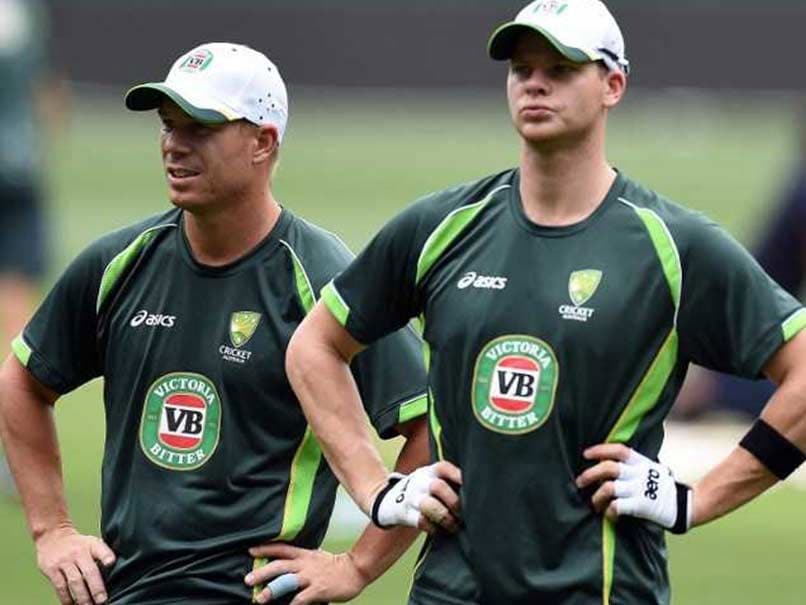 According to Sutherland the "significant sanctions" set to be revealed in the next 24 hours.
© AFP
Australian cricketers Steve Smith, David Warner and Cameron Bancroft were sent home from South Africa as Cricket Australia came down heavily on their captain, his deputy and young opening batsman for orchestrating a ball-tampering conspiracy during Newlands Test against South Africa. According to Cricket Australia CEO James Sutherland the "significant sanctions" set to be revealed in the next 24 hours. "We are contemplating significant sanctions in each case of the three players. These sanctions will reflect the gravity of what occurred and the damage it has done Australian cricket. Urgency must be balanced with due process," Sutherland told mediapersons on Tuesday.
"We have conducted an investigation, we have made reports and sanctions will be issued tomorrow. They will be significant. They will reflect the gravity of the situation," he added.
Sutherland also said coach Darren Lehmann had no prior knowledge about the incident. Hence, he would remain coach of the national team.
"Contrary to inaccurate reports, Darren has not resigned. He had no prior knowledge," confirmed Sutherland.
Questioned whether Lehmann offered to resign, Sutherland replied: "As far as I am aware no he has not, at least not to me."
"No other players or support staff had prior knowledge and this includes coach Darren Lehmann who had no prior knowledge. He will continue to coach the national team under his current contract," said the former first-class player.
With Smith leaving South Africa for further interrogation, Tim Paine will lead the Australia side in the final Test match in Johannesburg. Glenn Maxwell along with openers Joe Burns and Matt Renshaw will be replacing the three Australians in the squad.
"All three players (Smith, Warner, Bancroft) that have been reported will leave tomorrow. Renshaw, Maxwell and Burns will arrive in South Africa in the next 24 hours," Sutherland said.
"Tim Paine has been officially appointed captain of the Test team," he added.
Soon after both Smith and Bancroft admitted that they did try to tamper with the ball, with Smith stating that the Leadership group' was aware of it, the cricket fraternity condemned the players involved.
Bancroft was seen rubbing the ball with a yellow object (sandpaper) on the third day of the third Test against South Africa in Cape Town.
(With PTI inputs)