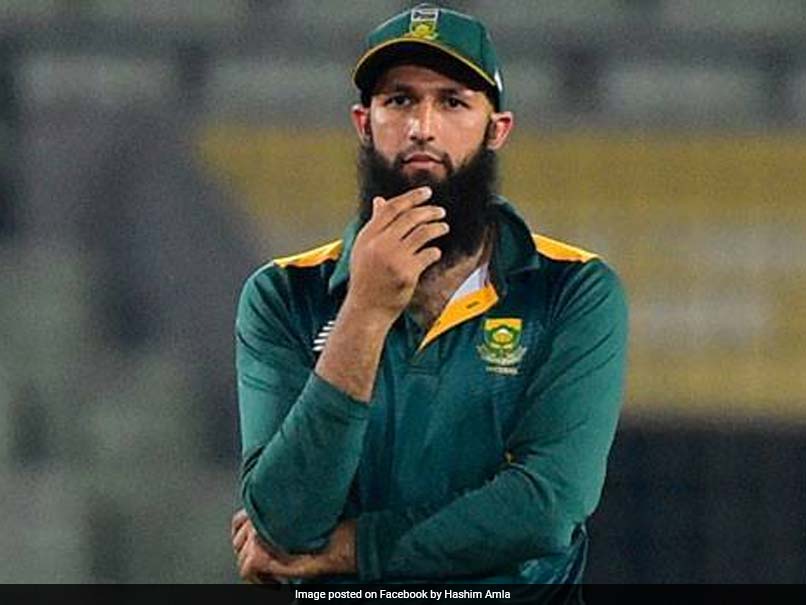 Hashim Amla said the controversy "gives every team in the world a reality check"
© Facebook
South African opener Hashim Amla said on Wednesday that the controversy over ball tampering in the third Test against Australia "gives every team in the world a reality check". Amla was responding to the bans imposed on Australia's Steve Smith, David Warner and Cameron Bancroft. He said that the events of Cape Town should lead cricketers to ask: "What kind of cricket do you want to play? It has probably given the ICC a lot more headaches and the opportunity now is for the governing bodies to show us, where is this line?" He was referring to frequent comments by Australian cricketers about the limits of acceptable behaviour and "not crossing the line". Amla said South Africa's focus, ahead of Friday's fourth and final Test, was on preparing to clinch a Test series which they lead 2-1.
"With all the distractions, there is not much we can do from our perspective," he said.
"I am grateful that we are sitting in the South African change room without the shadows hanging over us. For us it is about the cricket. You've got to keep your focus as professional sportsmen."
Earlier, Smith and Warner were banned for a year each by Cricket Australia following the ball-tampering scandal during the Cape Town Test against South Africa. Bancroft, the player caught on camera attempting to doctor the ball with a piece of tape, was also handed a nine-month ban. Smith and Warner have already stepped down from their IPL captaincy roles.
Cricket Australia Chief Executive Officer James Sutherland met the players at their hotel in Johannesburg's Sandton district to tell them their fate before they flew back to Australia, the Sydney Morning Herald reported.
"As the Chairman has noted, the sanctions we have announced are significant for the individuals involved. That is why the process has had to be thorough to ensure that all relevant issues have been examined," Sutherland said.
(With AFP Inputs)