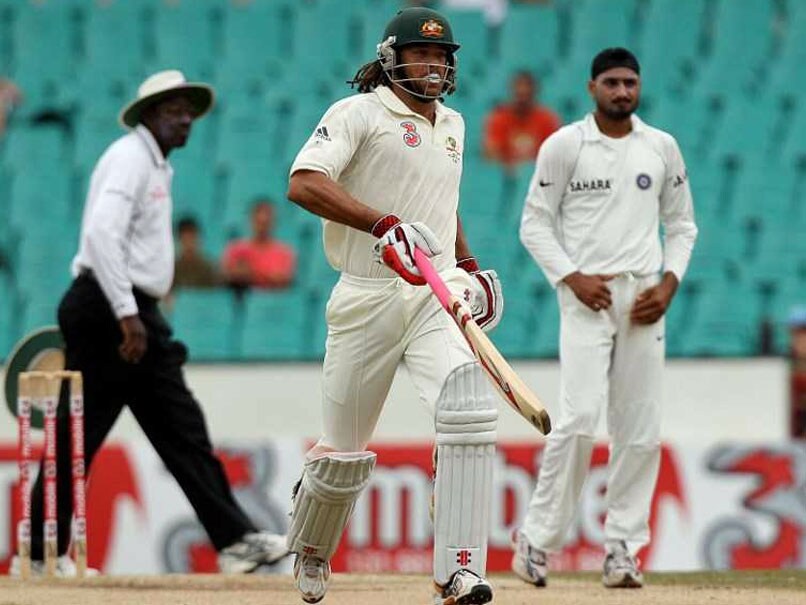 Harbhajan Singh never shied away from a showdown against Australia.
© AFP
The cricket world was jolted by a massive controversy when Australia skipper Steve Smith accepted that his team had resorted to unfair means in the ongoing third Test of the four-match Test series against South Africa in Cape Town. The International Cricket Council (ICC) fined Smith's 100% match fee and handed him a one-Test ban, while, Cameron Bancroft got a 75% fine and three demerit points for ball-tampering incident. Veteran India spinner Harbhajan Singh, who has always been at the receiving end as far as the cricket's highest governing body is concerned, expressed his displeasure as the young Australian opener was not suspended, while the skipper got away with a one-match ban.
wow @ICC wow. Great treatment nd FairPlay. No ban for Bancroft with all the evidences whereas 6 of us were banned for excessive appealing in South Africa 2001 without any evidence and Remember Sydney 2008? Not found guilty and banned for 3 matches.different people different rules

— Harbhajan Turbanator (@harbhajan_singh) March 25, 2018
A clearly irked Harbhajan took to Twitter and questioned ICC's decision, while mentioning how the Turbanator and five other Team India members were suspended for excessive appealing in a 2001 Test in South Africa.
Harbhajan, who never shied away from a showdown against Australia, also mentioned his Monkeygate controversy with Andrew Symonds. The Monkeygate scandal nearly led to India abandoning their tour of Australia in 2008, after match referee Mike Procter handed down a three-Test ban to Harbhajan for allegedly racially vilifying Symonds.
On Saturday, Cameron Bancroft was caught on camera, using yellow sticky tape laden with dirt to alter the condition of the ball.
Smith and Bancroft fronted the press, and in the most stunning revelation, admitted to cheating in an explosive press conference but the former refused to step down as captain.
"I saw an opportunity to use some tape, get some granules from the rough patches on the wicket and try to change the ball condition," Bancroft said.
"It didn't work; the umpires didn't change the ball. But once I was sighted on the screens and having done that, that resulted in me shoving it down my trousers," he added.
"It was a pre-planned move concocted by the Australian leadership group over lunch", Smith admitted.
"I'm not proud of what's happened. It's not within the spirit of the game," Smith said.
"My integrity, the team's integrity, the leadership group's integrity has come into question and rightly so", he added.
There have been calls for Smith to step down or be sacked as Australia skipper after he admitted to being the mastermind of the ball-tampering saga.
Consequently, Smith and David Warner have stood down as captain and vice-captain of the Australian cricket team for the remainder of the ongoing third Test, the Australian cricket board confirmed on Sunday.