Story Progress
Back to home
Ball-Tampering Row: Faf du Plessis Texted Steve Smith After The Ban, Here's What He Wrote
The South African captain Faf du Plessis felt that the 12-month ban slapped on his erstwhile counterpart was harsh.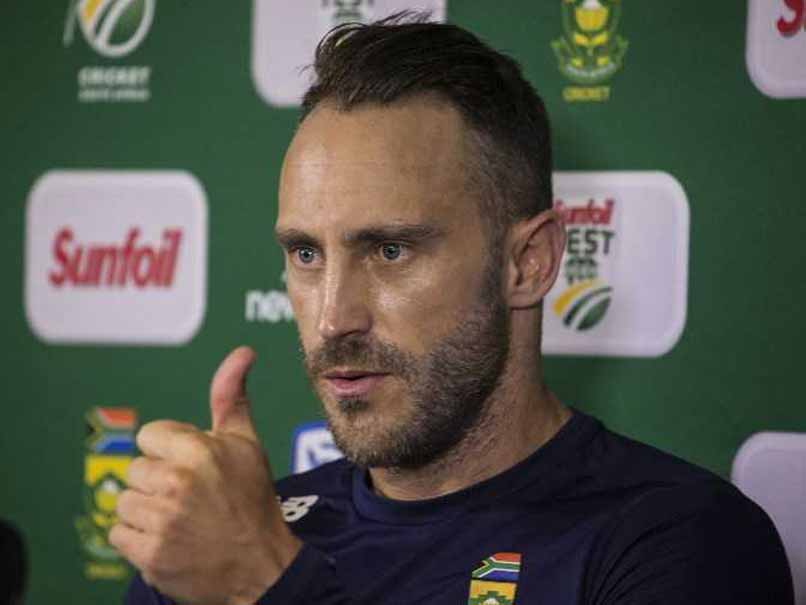 Faf du Plessis is South Africa cricket captain
© AFP
Highlights
Faf du Plessis texted Steve Smith after the ban

Du Plessis was speaking on the eve of the fourth and final Test

'It's been a crazy week. I have compassion for what he's going through'
South Africa captain Faf du Plessis on Thursday said he texted Steve Smith a message of support after the ban and added that he felt the 12-month suspension on disgraced Australia skipper was 'harsh'. Du Plessis, 33, was speaking on the eve of the fourth and final Test of a drama-packed series at the Wanderers in Johannesburg, in which South Africa hold a 2-1 lead. "I did send him a text. From a really deep place in my heart I feel for the guy. I don't want to see guys going through that stuff. It's going to be incredibly hard for him over the next days so I sent him a message of support, saying he'll get through this and he must be strong," said Du Plessis, who has twice been found guilty of ball tampering himself, but was only fined and never banned.
"It's been a crazy week. I have compassion for what he's going through. I think he's one of the good guys and he's just been caught in a bad place," he added.
Du Plessis also said that although he regarded the bans imposed on Smith, Warner and Bancroft as harsh, he understood the context of the high values Australians expected from their cricket team.
Du Plessis welcomed the announcement by International Cricket Council chief executive Dave Richardson that there would be a review of the ICC code of conduct and penalties.
"I think it's overdue. All we ask for is consistency. There are a lot of grey areas," said Du Plessis, who was only made South Africa captain after being caught ball-tampering.
Despite his sympathy for Smith, Du Plessis said he and his team were determined to "finish the job".
Earlier in the day, Smith accepted full responsibility for a ball-tampering scandal that has shaken the sport, saying he was devastated by his "big mistake". While addressing the media in Sydney, Smith said: "I take full responsibility ... There was a failure of leadership, of my leadership. I'll do everything I can to make up for my mistake and the damage it's caused."
Promoted
Smith, along with David Warner and the young opener Cameron Bancroft, were handed bans by Cricket Australia over a ball-tampering scandal that has left their careers in tatters.
The Australian cheating plot was foiled when TV cameras spotted Bancroft seeking to alter the condition of the ball with sandpaper.
Topics mentioned in this article