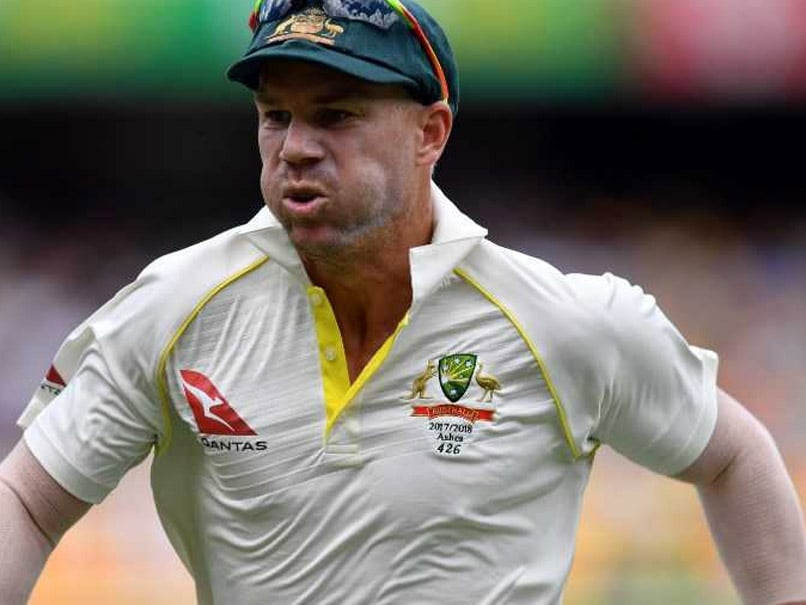 David Warner is the vice-captain of Australia cricket team
© AFP
Australian captain Steve Smith on Monday blamed South Africa wicket-keeper Quinton de Kock for allegedly making personal remarks and derogatory comments about David Warner's wife, Candice, which instigated the Australian opening batsman. The altercation between the two resulted in a heated argument during the tea interval of the fourth day of the first Test between Australia and South Africa. The incident was captured on camera and overshadowed the touring team's victory at Kingsmead, Durban. "Getting personal on the field is not on. We were certainly very chirpy out in the field as well. As far as I'm aware, we didn't get personal towards Quinton," Smith was quoted as saying by cricket.com.au at a post-match press-conference.
The CCTV footage circulating in the social media showed Warner being restrained by teammates Usman Khawaja and Nathan Lyon as he directed a verbal barrage at De Kock when the players were heading back to the dressing rooms. Australia wicketkeeper Tim Paine also moved in to block Warner before captain Smith ushered Warner away, the footage showed.
"I think those things are not on from both sides. Getting personal on the field is not on, that's crossing the line in my opinion," Smith said.
South Africa captain Du Plessis said he was disappointed but also stated that he was unsure about who started the incident.
"All I've heard is there was a lot of personal stuff on the field already, to and from (both sides)," du Plessis said.
"Who started it I don't know. If it was happening on the field it probably should have been nipped in the bud on the field already. The fact that it spilled over off the field, that shouldn't have happened," the South African captain added.