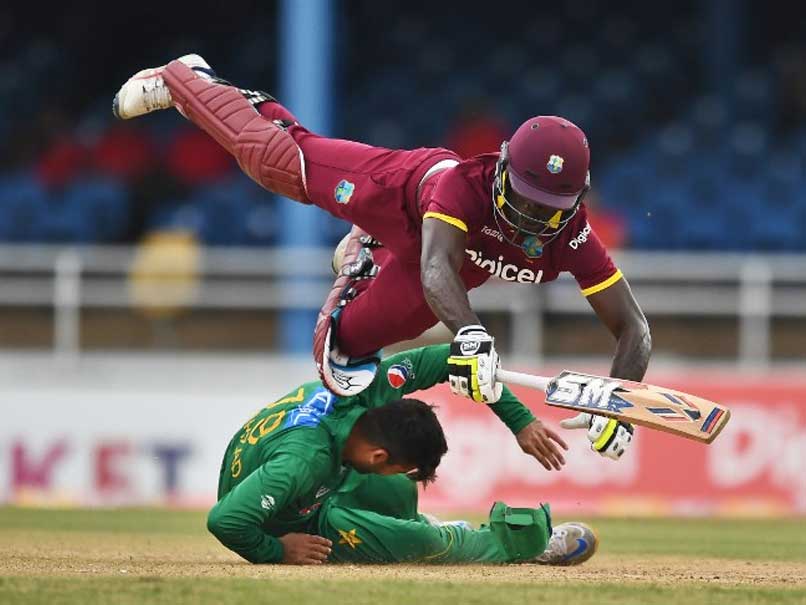 Shehzad was left unconscious due to the collision
© AFP
Pakistan batsman Ahmed Shehzad has been making the headlines for all the wrong reasons off late. The second T20I between the West Indies and Pakistan in Trinidad saw the opening batsman getting involved in a terrible collision with West Indian batsman Chadwick Walton. Shehzad who was left unconscious due to the impact was immediately taken off the field in an ambulance, wearing a neck brace and was later treated for concussion only to return to the field at the end of the West Indian innings. It was later reported that he was cleared by all the doctors with no possible damage.
Just after taking the field, Shehzad became the talking point on social media with former Pakistan cricketer Faisal Iqbal hailing him for of his acting skills.
Oscar goes to Ahmed Shezad!!! NOO DOUBT At ALL NOW!!!! bahutt Bari Film ha!! Ya nahi sudraa gaa!!!

— Faisal Iqbal (@FaisalIqbalCric) March 30, 2017
The drama didn't end there as Iqbal later tagged former Pakistan cricketers, Shoaib Akhtar, Wasim Akram and Saqlain Mushtaq, claiming that all were impressed with Shehzad's acting skills.
Pakistan went on to win the match by 3 runs.