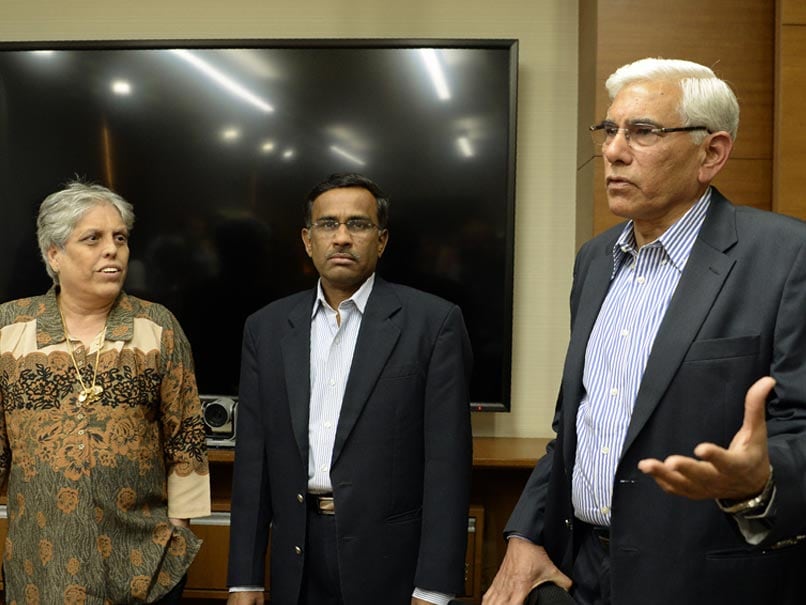 October is the deadline Rai has set for the CoA to complete their assignment.
© AFP
The Supreme Court-appointed Committee of Administrators (CoA), responsible for overseeing the running of the Board of Control for Cricket in India (BCCI), hopes that the board will change from a 'personality oriented' body into a 'structured' institution by October, CoA head Vinod Rai said on Thursday. October is the deadline Rai has set for the CoA to complete their assignment of implementing the RM Lodha Committee reforms.
"It is still a long haul, but that ends in October," Rai told ESPNcricinfo, after the committee completed 100 days on the job.
These days have seen many points of discontent and disagreement between the CoA and the BCCI office-bearers, the latest being the issue of the team for the ICC Champions Trophy, where the committee had to use all its authority to get BCCI to toe the line and announce the side.
"I am very realistic, because I don't see a place for the CoA in the BCCI in the long term. We want to provide a structure to the BCCI. It does not have one right now. It is run by individual styles. It is personality-oriented. We will put a structure in place and ensure that there are systems that will make this structure work," Rai said.
He said that co-operation and discussion is the way forward as that can only convince the Supreme Court about one or two reforms which does look practically unimplementable. "Each one of them (BCCI members) has a viewpoint and all of them have filed cases against the recommendations," Rai said.
"I told them one fine day the court might wake up and throw every objection out and just say, 'You don't want to convene the AGM? Okay, (new) constitution is adopted. Full stop.' Then they are stuck," Rai said with a note of caution.
He said if they show flexibility regarding at least 90 per cent of the recommendations, they will still have a chance to persuade on one or two.
"I told them when they still had the time why don't they think and then the CoA will tell the court that out of the say 20 recommendations, 18 are adopted. The court might just accede or may not, but at least you will give the court the impression that by and large you have accepted the recommendations," he said.
Most of the associations have problems regarding one state-one vote, age-cap of 70 years, three-year term followed by 'cooling off' and reducing the national selection panel from five to three.
(With PTI inputs)