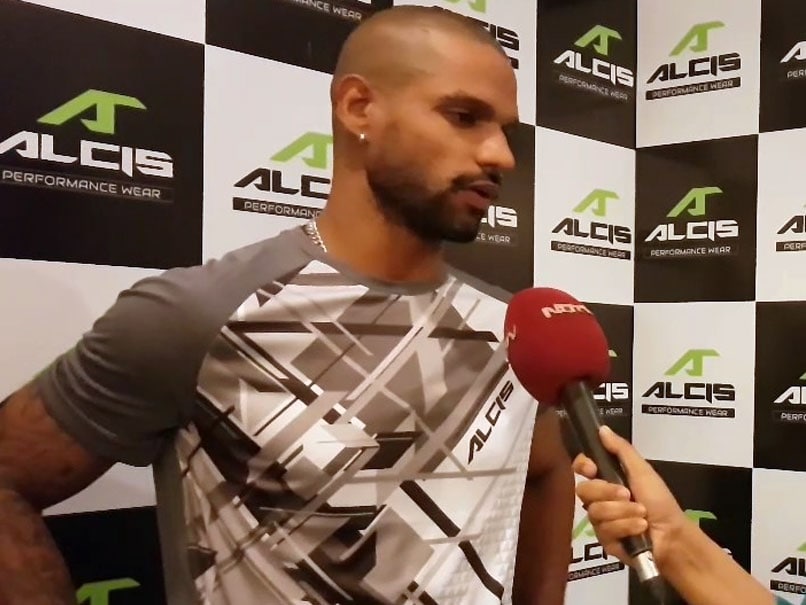 India cricketer Shikhar Dhawan spoke exclusively to NDTV.
© NDTV
After a phenomenal season, Shikhar Dhawan is the first and the only ever Indian cricketer to get a 1300% hike in his salary. In an exclusive interview to NDTV, he spoke about his unexpected salary hike and amazing chemistry with Virat Kohli.
Rica Roy: Shikhar, no other cricketer got as big a raise as 1300%. Would you say it was a vindication of your efforts last season?
Shikhar Dhawan: I did really well last season. I have been doing well for the Indian Team and playing all the three formats. That was the reason why BCCI promoted me from C to A+. I wasn't thinking about how much I would get but was very happy when it came by way and thanked God as well.
Rica Roy: You did very well in the one dayers in South Africa. Had it not been for Virat Kohli's amazing consistency, the series would have been remembered for you. Do you at times feel overshadowed by Kohli's brilliance?
Shikhar Dhawan: Every individual is different. He is amazing, a player of different class. Of course, I look up to him for the way he has performed and the consistency with which he has delivered. I would like to have the same kind of consistency. In our line of work consistency is very important. I am very happy where I am, with time if I grow, I will enjoy that too.
Rica Roy: You and Kohli seem to have an amazing camaraderie on and off the field. How much do you fall back on each other?
Shikhar Dhawan: We come from the same state, have been playing together for a very long time, we know each other in and out. We know how our minds work. He is a good friend of mine and at the same time he is a great player. Everything goes hand in hand. It is a perfect situation for us.
Rica Roy: You came very close to winning the Tests in South Africa but the lack of preparation time hurt you. Would you ask the BCCI to factor that in when you plan for England?
Shikhar Dhawan: We have a very busy season ahead in which we have to play the IPL and then a Test match against Afghanistan. So, BCCI has to take a call on that. The team management has already spoken to the BCCI about this. I am sure the BCCI will take a decision for us to be better prepared for the series versus England.
Rica Roy: How does the team feel with the results you got in South Africa?
Shikhar Dhawan: We played a very good cricket in South Africa. We were happy with the results. At the end of it, we won the ODI and the T20 series which no other Indian team has ever done and we are very proud of it as an unit.
Rica Roy: It's that time of the year when you switch to the super sport version with the IPL. Do we see you innovate any shot, do something new in the upcoming IPL?
Shikhar Dhawan: I have been playing well with a high strike rate. I was in Sri Lanka lately for Nidahas Trophy and we won that one. I like to keep growing. Along the way if I need to change something and adopt, I will use it.