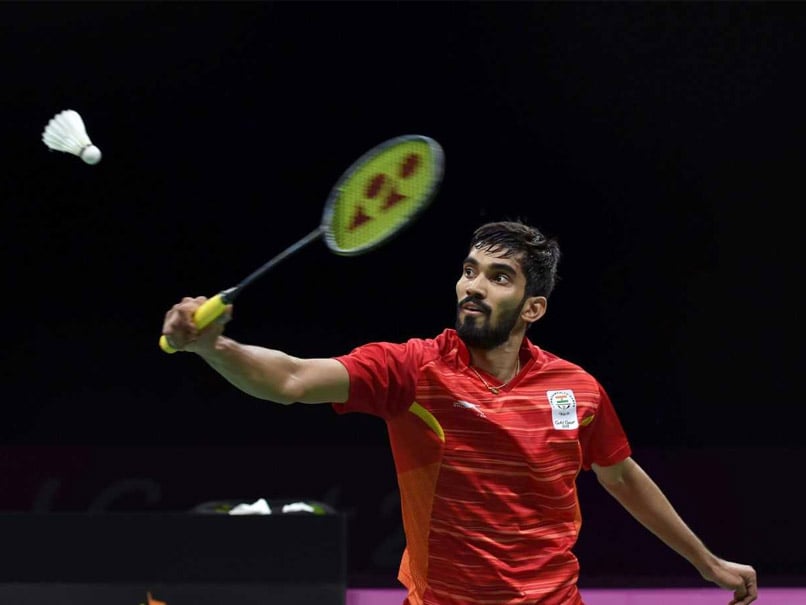 Kidambi Srikanth is set to become World No.1
© AFP
India badminton star Kidambi Srikanth is set to dethrone Denmark's Viktor Axelsen as the world's number one in the BWF World Rankings. With this feat, Srikanth will become only the second Indian to sit on top of the rankings chart. Saina Nehwal was first one to achieve this landmark when she topped the chart in March 2015. Srikanth, who defeated Malaysia veteran and world No. 6 Lee Chong Wei in India's mixed team gold medal win at the Commonwealth Games on Monday, will move to the top of rankings with 76,895 points.
Axelsen has 77130 points and will lose 1660 points and slip down to number two spot. He will lose points because he will be unable to defend what he had won at the Malaysian Open last year.
Srikanth will also become the first Indian male to achieve this incredible feat in the modern computerised ranking system era. Badminton great Prakash Padukone was ranked World No. 1 in 1980 - the same year he became the first Indian to win the All England Open Badminton Championships.
"We've been anxiously waiting for this moment. He should have become No. 1 last year but injury prevented him from playing the year-end tournaments. Had he reached quarterfinals in a couple of those tournaments he could have become No. 1. Though Srikanth won't gain any points, Axelsen losing 1660 points will be good enough for the Indian," Md Maqdoom Ahmed, a badminton analyst for the Sports Authority of India (SAI) was quoted as saying by Times of India.
Srikanth won four Super Series titles in 2017 - Indonesia, Australia, Denmark, and France. He achieved the World No.2 ranking on November 2, 2017.