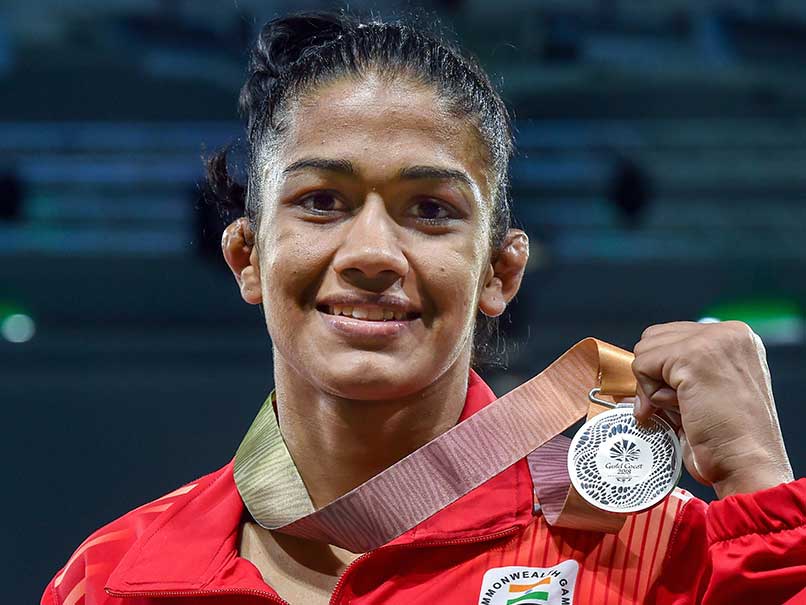 India's Babita Kumari claimed silver medal at the Commonwealth Games.
© PTI
Wrestling star Geeta Phogat was unhappy that her parents, who had travelled abroad for the first time to see one of their daughters participate in an event, were unable to procure tickets for daughter Babita Kumari's bout and it was finally the Australian wrestling team that came to their rescue and provided them with tickets for the evening session. Geeta tweeted in Hindi, which translated into: "I am extremely sad that my parents went abroad for the first time to watch their daughter's match but they didn't get any tickets to watch the match. After a lot of difficulty, they managed to get some tickets for the evening session provided by the Australian wrestling team, and only then could they watch the final match."
April 12, 2018
Babita Kumari had to settle for a silver medal at the Commonwealth Games after being beaten by Canada's Diana Weicker in the 53kg women's Freestyle Nordic final bout.
This is Babita's third CWG medal. She had won silver (51kg) in 2010 in Delhi and gold (55kg) in Glasgow 2014.
This is not the first instance of athletes' parents getting into problems at Gold Coast. India's badminton star Saina Nehwal had problems about her father finding accommodation at the Commonwealth Games Village and it took some angry reaction on her part to get things in order.
Geeta is a freestyle wrestler as well and has a CWG gold to her credit, at Delhi in 2010. Apart from sister Babita, her other two sisters Ritu and Sangita too are wrestlers.
Cousin Vinesh Phogat is also part of the Indian wrestling contingent for CWG 2018.