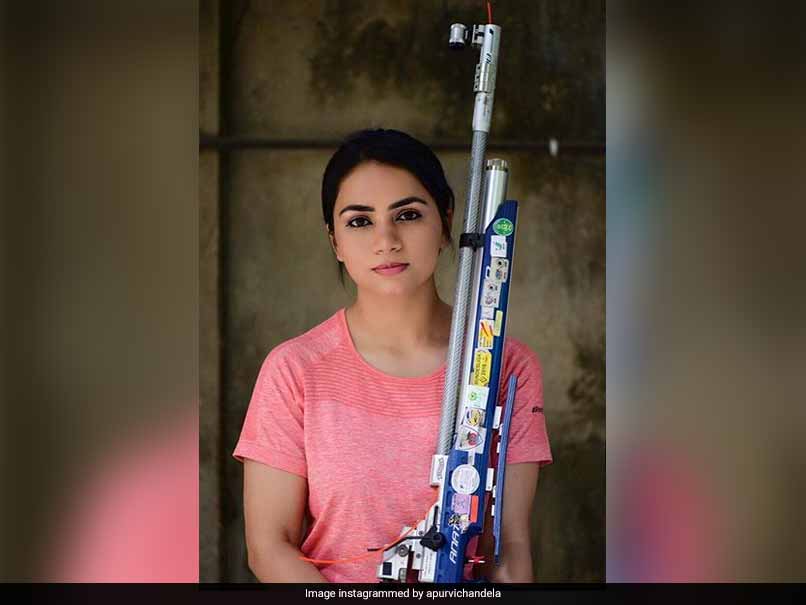 Apurvi Chandela had won gold in Commonwealth Games in 2014.
© Instagram
Apurvi Chandela competed in her maiden Commonwealth Games in 2014 in Glasgow and finished like a pro. She clinched gold in 10m Air Rifle event with a final score of 206.7. After her success at the big stage, Apurvi will be aiming to repeat the feat she achieved four years ago when she will aims her rifle at her second Commonwealth Games at Gold Coast in Australia. The 25-year-old has two ISSF World Cup medals to her name. She won silver at the World Cup final in Munich in 2015 and then clinched a bronze at Changwon, also in 2015.
CWG 2014 also saw India women shooters finishing one-two in two events. Apurvi shot gold, while Ayonika won silver in the same event, the 10m Air Rifle.
Rahi Sarnobat and Anisa Sayyed won gold and silver respectively in the 25m pistol event.
Indian shooters won 17 medals in Glasgow and finished third on the medals tally.
India will field 27 shooters in 2018 Commonwealth Games in Gold Coast, Australia, starting on April 4.
Among the women, the experienced Heena Sidhu, promising youngsters Mehuli Ghosh and Manu Bhakar have also been named along with Chandela.
The National Rifle Association of India (NRAI) announced the full quota of 27 shooters (25 men and 12 women) after the Organising Committee of the Games reduced the country quotas across sports.
Though most of the disciplines will be held in Gold Coast, shooting will be held at the Belmont Shooting Centre in Brisbane from April 8 to 14. There will be nine men's and eight women's events in the three disciplines of rifle, pistol and shotgun.