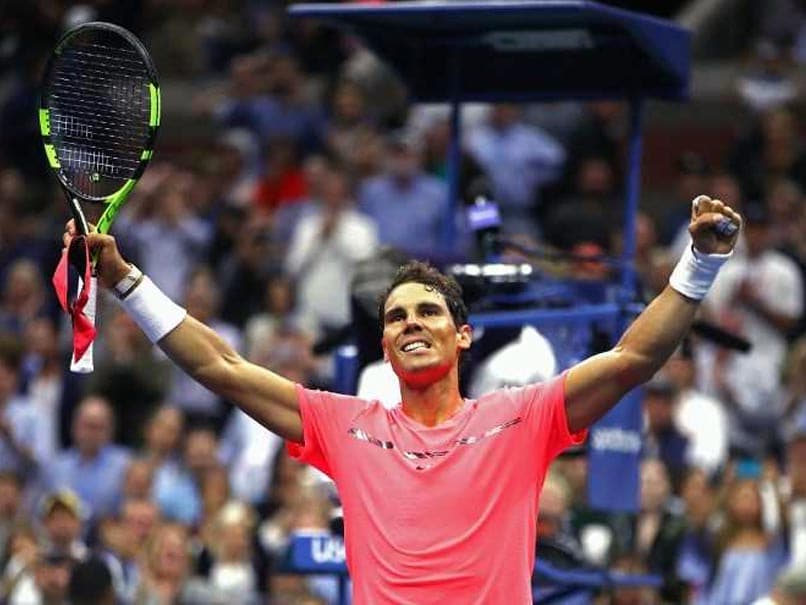 Rafael Nadal advances to US Open semis
© AFP
World number one Rafael Nadal advanced to the US Open semi-finals on Wednesday by defeating Russian teen Andrey Rublev 6-1, 6-2, 6-2. The 2010 and 2013 champion, won in just 97 minutes to make the last-four in New York for a sixth time. In the other quarter-final match, Juan Martin del Potro sensationally gatecrashed the US Open again, stunning five-champion Roger Federer and shattering hopes of a first New York showdown between the Swiss legend and Nadal.
The Argentine giant, who won his only Grand Slam title in the city in 2009 by beating Federer in the final after seeing off Nadal in the semis, triumphed 7-5, 3-6, 7-6 (10/8), 6-4 in front of a spellbound Arthur Ashe Stadium crowd.
It will be a sixth US Open semi-final for Nadal and 26th at the majors while Del Potro, the 24th seed, will be playing in just his fourth last-four match at the Slams.
Nadal, who will be playing in his 26th Grand Slam semi-final, said he was delighted to have swept past Rublev.
"It was a good match. For Andrey it was his first quarter-final at a Grand Slam and he made more mistakes. Still, it was an important victory for me," said the Spaniard.
"I am happy to be in the semi-finals again. It means a lot.
"This has been an emotional year for me. I have played well after many injury problems so I always appreciate these moments more.
"It's great to have these opportunities late in my career."