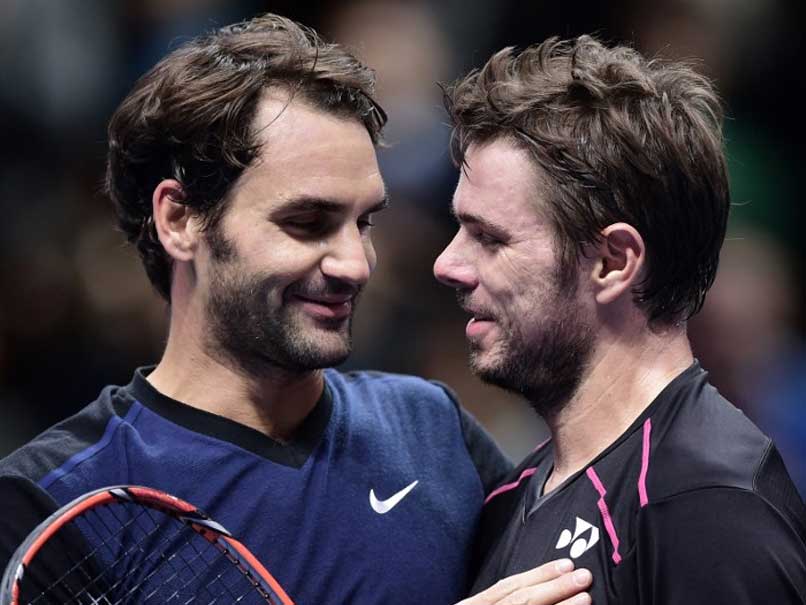 Roger Federer beat Stan Wawrinka in the Indian Wells final on Sunday.
© AFP
Roger Federer beat Stan Wawrinka in the final of the Indian Wells on Sunday for his second win of the year following his triumph in the Australian Open - his 18th Grand Slam title and his first in four-and-a-half years. Finally Wawrinka found himself serving to save the match. A backhand into the net gave Federer a chance, and he seized it with a volley winner.
"Sorry, I'm just tired after ten days," a choked up Wawrinka said.
"I would like to congratulate Roger. He's laughing, he's an a*****e. I've lost some tough ones against you, but when you played the final in Australia, I was your biggest fan. So congratulations on your comeback and congratulations on today," Wawrinka told Federer at the trophy ceremony.
The Swiss maestro couldn't help but laugh uncontrollably after listening to what his good friend had to say.
Federer, sidelined some six months after knee surgery last year, returned to win his 18th Grand Slam title at the Australian Open in January. With Sunday's triumph in the all-Swiss final, Federer joined Novak Djokovic as the only men to win five Indian Wells titles, adding to those he won in 2004, 2005, 2006 and 2012.
Although he owns three Grand Slam titles, Wawrinka was playing in just his fourth Masters final and has won just one of the prestige events -- beating Federer in the final at Monte Carlo in 2014.
Wawrinka believes that not only is Federer back in form but he is playing in a noticeably different manner that gives him a chance to return to the pinnacle of the rankings.
"He's playing really well, what is different maybe is he is playing closer from the baseline, preferring, using less his slice, he is using more top spin, putting more pressure all the time, returning better that's the difference I seem," Wawrinka said Tuesday at the Miami Open.
"For sure he has a shot for number one, he has just won the first Masters final. For sure he has a big shot," he told reporters.
Andre Agassi holds the record for being the oldest player to hold the men's No.1 ranking, at the age of 33.
(With inputs from AFP)