Story Progress
Back to home
Rohan Bopanna Slams AITA, Upset Over Omission From Davis Cup Team
Rohan Bopanna, who is India's highest-ranked doubles player, has not been picked for the Davis Cup tie against New Zealand in February. The world No. 28 is upset with AITA over the issue.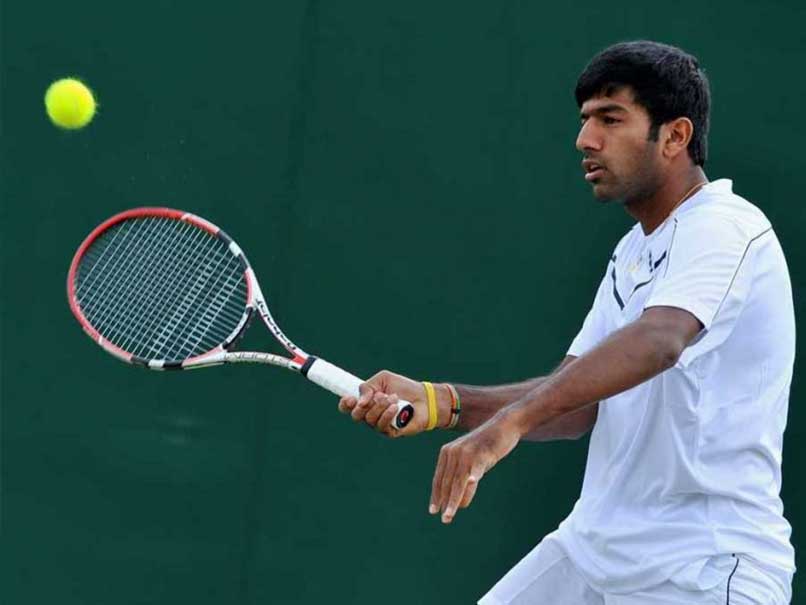 Rohan Bopanna is not part of India's Davis Cup team against New Zealand.
© PTI
Highlights
Rohan Bopanna not part of India's Davis Cup squad vs New Zealand

Bopanna, world No. 28, is the highest-ranked Indian doubles player

He is upset that AITA hasn't communicated his omission officially
Rohan Bopanna, with world doubles ranking of 28, is the No. 1 tennis player in India. It was, however, not enough to earn him a place in the Davis Cup squad, and the 36-year-old player is upset about it.
The All-India Tennis Association (AITA) on December 22 announced India's squad for upcoming clash against New Zealand, which will be played in Pune from February 3 to 5, and it had no Bopanna in it.
Saketh Myneni, Ramkumar Ramanathan, Yuki Bhambri, Leander Paes and Prajnesh Gunneswaran are part of the squad.
Bopanna is upset that despite his top-ranking he was not part of the team.
"On December 8, I got a call from AITA asking me whether I am available for the upcoming Davis Cup tie or not. I replied in due time that I was ready to play the tie against New Zealand. But ultimately I got to know from the media that I was not selected," Bopanna told NDTV.
"There was not even a courtesy email from AITA that I was not part of the team. I am very hurt that no one from the federation communicated with me about the issue."
Bopanna said it was hard to comprehend the reason behind him being left out of the squad.
"I am the highest ranked doubles player in India and I should have been selected. The AITA gave some technical reason that I was not picked because I played on the ad court (left side). But people in the selection committee should have done a little bit of home work. In 2012, when I was playing with Mahesh (Bhupathi) and reached the ATP World Tour Finals, I was playing in the deuce court (right side). Next year also, I am partnering a guy called Pablo Cuevas who is an ad court player. If I was only an ad court player, why should I have gone with a player proficient in the same side as mine," Bopanna fumed.
"All around the world, it is the ranking which is sole criteria for selection and that should be the case in India also. It makes thing simple for everyone."
Promoted
Bopanna added that the AITA should have a system in place for the sport to improve.
"It's surprising why we don't have a system in place in tennis. For a bright future the AITA should follow a system to improve tennis in India," he said.
Topics mentioned in this article
Rohan Bopanna
Leander Paes
Tennis