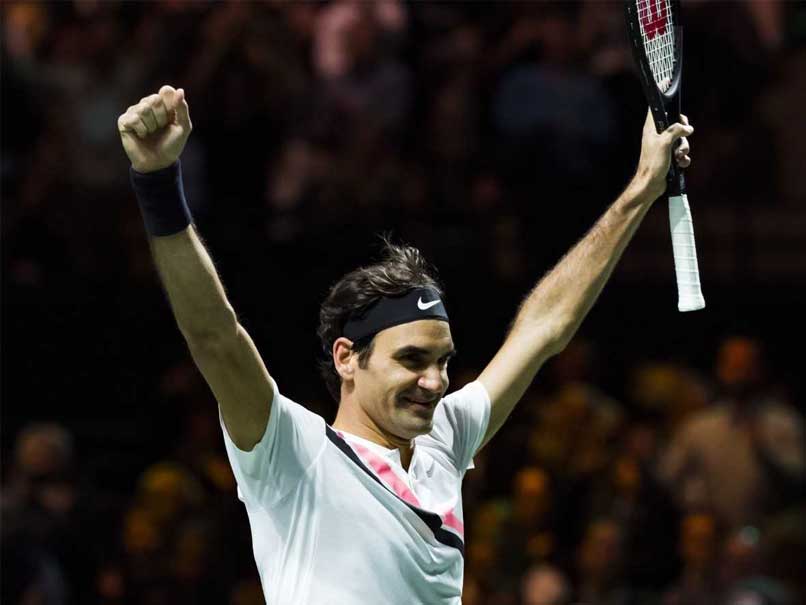 Roger Federer remained at the number one spot with 10,060 points
© AFP
Switzerland legend Roger Federer remained at the number one spot with 10,060 points, exactly 600 points ahead of World No.2 Rafael Nadal of Spain, in the men's Association of Tennis Professionals world singles rankings released on Monday while Simona Halep led the women's ranking chart. Last month, the 20-time Grand Slam champion reclaimed the top spot for the first time since October 29, 2012 when he overtook Nadal, following his victory at the Rotterdam Open, reports Efe. The top two players were still far above the competition, as World No. 3 Marin Cilic of Croatia was nearly 4,600 points behind Nadal, narrowly ahead of Bulgaria's Grigor Dimitrov and Germany's Alexander Zverev.
Outside the top ten, Spain's Roberto Bautista Agut moved up seven spots to 16th after winning his first Dubai Championships title on Saturday, his second title this season.
The current ATP rankings and point scores are as follows:
1. Roger Federer (Switzerland) 10,060 points
2. Rafael Nadal (Spain) 9,460
3. Marin Cilic (Croatia) 4,870
4. Grigor Dimitrov (Bulgaria) 4,635
5. Alexander Zverev (Germany) 4,540
6. Dominic Thiem (Austria) 3,810
7. David Goffin (Belgium) 3,280
8. Juan Martin del Potro (Argentina) 3,200
9. Kevin Anderson (South Africa) 3,080
10. Jack Sock (USA) 2,650 
Halep leads women's list
Halep continued to lead the Women's Tennis Association rankings released for the second consecutive week, ahead of Denmark's Caroline Wozniacki. Wozniacki, who maintained the first position for four weeks following her victory at the Australian Open, exchanged places with Halep on February 26, after losing points due to her defeat by Czech Petra Kvitova in the Qatar Open semi-final, reports Efe.
Meanwhile, all top 10 players maintained their positions without any changes.
The current WTA rankings and point scores are as follows:
1. Simona Halep (Romania) 7,965 points
2. Caroline Wozniacki (Denmark) 7,525
3. Garbine Muguruza (Spain) 6,175
4. Elina Svitolina (Ukraine) 5,480
5. Karolina Pliskova (Czech Republic) 5,080
6. Jelena Ostapenko (Latvia) 4,941
7. Caroline Garcia (France) 4,625
8. Venus Williams (USA) 4,277
9. Petra Kvitova (Czech Republic) 3,086
10. Angelique Kerber (Germany) 3,055.
(With IANS Inputs)