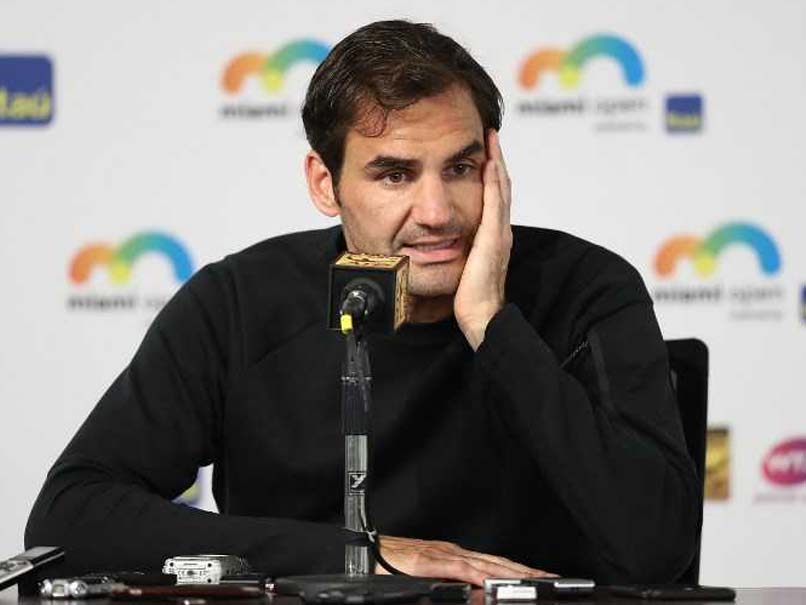 Roger Federer confirmed he will skip the French Open.
© AFP
Roger Federer won't go for a 21st Grand Slam title at the French Open, with the 36-year-old Swiss great saying on Saturday he'll skip the clay-court season. Federer confirmed the plan after falling 3-6, 6-3, 7-6 (7/4) to Australian qualifier Thanasi Kokkinakis in the second round of the Miami Masters. "I decided not to play the clay season," said Federer, who won his 20th Grand Slam tournament at the Australian Open in January.
It's the second straight year that Federer will forego a clay-court campaign.
Last year after winning back-to-back tournaments at Indian Wells and Miami he took a break, returning in mid-June at the grass court tournament in Stuttgart.
He lost his first match there, but went on to win at Halle and Wimbledon.
Meanwhile, after his shock loss to the 21-year-old Australian qualifier, Federer is set to lose his No.1 ranking.
Federer, who won his 20th Grand Slam crown at the Australian Open, regained the number one spot in February after winning the ATP title in Rotterdam but needed to reach the quarter-finals to remain at the summit.
Instead he'll be replaced by Spain's Rafael Nadal when the rankings are released at the end of the tournament.
"I deserve it after this match. That's how I feel. Just so bad," said Federer, adding that he "could never get to any level that I was happy with today".
"Sometimes you have these matches," he said. "Sometimes you find a way through. I just couldn't get it done today."