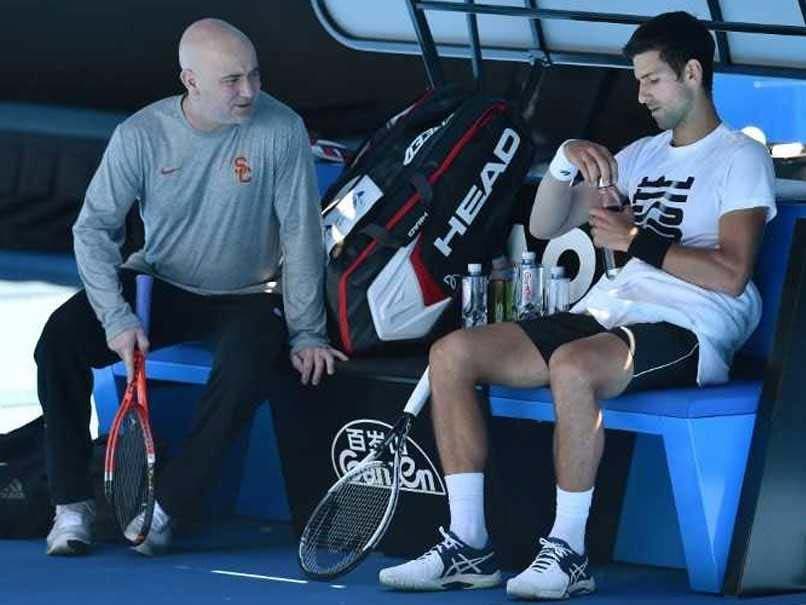 Andre Agassi joined the Novak Djokovic camp ahead of last year's French Open.
© AFP
American great Andre Agassi has announced his split with Novak Djokovic to end his 11-month coaching relationship with former world No.1. Eight-time grand slam champion Agassi started his stint as Djokovic's coach in May last year. However, Djokovic has witnessed a steady downfall in his performance after claiming his 12th grand slam at the French Open in 2016. The Serb tennis star also failed to defend his title at Roland Garros last year, before retiring injured in the Wimbledon quarter-finals. "I wish him only the best moving forward," the Sport24 quoted Agassi as saying.
"With only the best intentions, I tried to help Novak. We far too often found ourselves agreeing to disagree," he added.
Djokovic, 30, has been struggling to make a winning comeback since undergoing an elbow surgery following the Australian Open. He had suffered first-round defeats at both Indian Wells and the Miami Open last month.
After having more surgery on his elbow, he returned to court last month but fell to successive first-round defeats at Indian Wells and the Miami Open.
The split means Djokovic is now left with his part-time coach and former world number eight Radek Stepanek.