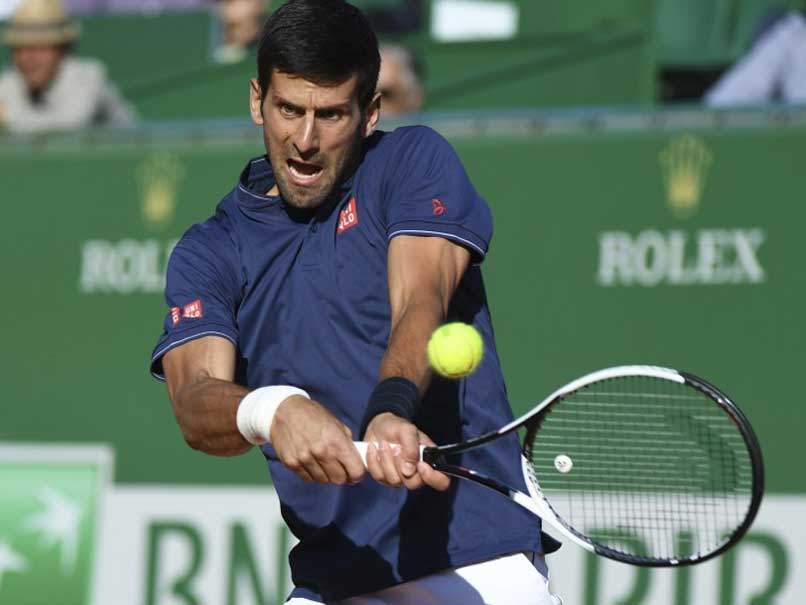 Novak Djokovic's new coach will be Andre Agassi.
© AFP
Novak Djokovic confirmed on Sunday that he has hired American tennis legend Andre Agassi as his new coach for the French Open that starts next week. The Serb world No 2 announced this after his stunning loss to Alexander Zverev in the Rome Masters final but added that there was no 'long-term commitment' yet with Agassi.
"I spoke to Andre the last couple weeks on the phone, and we decided to get together in Paris. So he's gonna be there. We'll see what future brings. We are both excited to work together and see where it takes us," said Novak Djokovic after the 4-6, 3-6 loss to 20-year-old German Alexander Zverev.
"We don't have any long-term commitment. It's just us trying to get to know each other in Paris a little bit," added the 12-time Grand Slam champion.
Djokovic split with longtime coach Marian Vajda and two other team members at the start of the month. He also parted ways with Boris Becker after a three-year relationship, at the end of the last season.
"Obviously, Andre is someone that I have tremendous respect for as a person and as a player. He has been through everything that I'm going through... He's a very humble man, is very educated in just -- you know, he's a person that can contribute to my life on and off the court a lot. I'm very excited to see what is ahead of us," Djokovic said. 
Agassi is a former world No 1 and had retired in 2006 from competitive tennis. He has eight Majors on his resume and is married to German tennis great Steffi Graf. 
Unlike many other former tennis greats, Agassi has been away from the sport since his retirement. But it was persuasion from the Serb's end that resulted in the 1999 French Open champion agreeing to the arrangement.
"I persuaded him... Yes, he has been away from the tour for last 10, 15 years, but speaking with him, he's been definitely following up closely all the matches, the big matches, especially on the TV. It was his call whether or not he wants to take that step and, you know, try to work with me. He has accepted it, and I'm very grateful for that. It's exciting, of course. I'm very happy about it," Djokovic added.
(With AFP inputs)