Paris: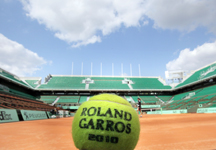 Starting off as 'Championat de France International de Tennis', the French Open as we know it today, has been around for almost 120 years. The tournament, which began in 1891, was a national event till 1925. It then opened itself to international competitors as the venue of the tournament shuffled between Racing Club de France and Stade France before the action shifted to Porte d'Auteuil in 1927.
France's rapid ascension in the sport - thanks largely to Suzanne Lenglen who won six times between 1920 and 1926 - led to the need for a new stadium. The Porte d'Auteuil was hence revamped and the stadium was named Roland Garros - after the French World War I hero. Garros was also the first man to fly a plane across the Mediterranean Sea.
In the mid-1940s, the French Championships was the third Grand Slam event of the year, after Wimbledon. France's domination of the competition, however, ended with the onset of the Second World War. Post that, the event was largely dominated by emerging players from Australia and America. 1956 saw the tournament scale to a new height when it crowned its first-ever African-American winner, Althea Gibson.
In 1968 the French Open became the first tennis championship to go 'open' which meant it dissolved the distinction between amateurs and professionals, allowing both to participate. In March 2007, the tournament set another 'first' by becoming the only tournament to provide equal prize money to the winners of the men's and women's Grand Slam events. Many other championships have since followed suit.